Exciting Fun With Friends
With Weekly Themes &
Awesome Adventures
Exciting Fun With Friends
With Weekly Themes &
Awesome Adventures
Exciting Fun With Friends
With Weekly Themes &
Awesome Adventures
Exciting Fun With Friends
With Weekly Themes &
Awesome Adventures
Exciting Fun With Friends
With Weekly Themes &
Awesome Adventures
Summer Camp & Breaks | 6-12 years old | Serving Tarrant, Johnson, & Parker Counties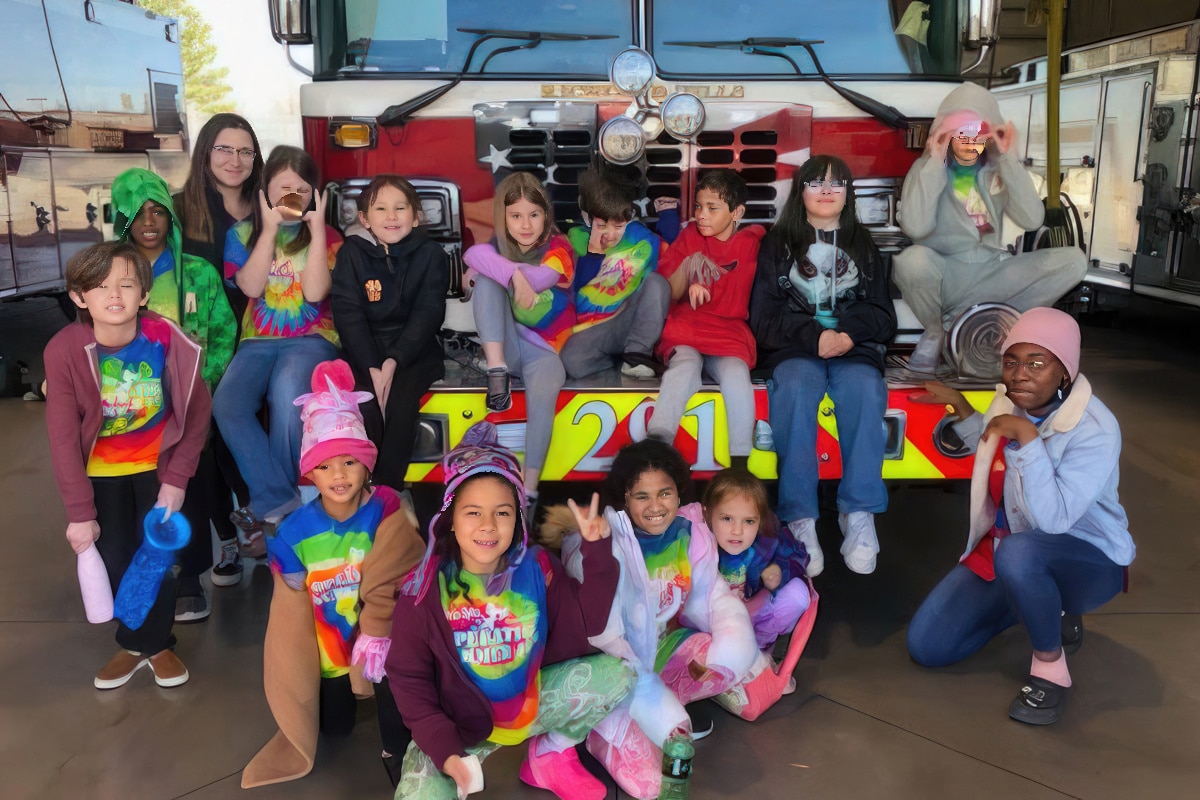 Your 6-To-12-Year-Old Learns & Grows All Summer Long
Summer camp offers unforgettable adventures for school-age children. Your little tyker participates in arts and crafts, reading, sports, organized events, weekly field trips, special guests and entertainment, gardening at Tyker Organic Farms, and more!
Watch Your Little Tyke Thrive With High-Quality Learning At Prices You Can Afford
Watch Your Little Tyke Thrive
With High-Quality Learning
Outdoor Pools Keep Your Camper Cool & Refreshed
Summer camp is the perfect opportunity for plenty of outdoor play! Your child has all the toys, games, play structures, and space to let their imagination soar, PLUS an inground pool keeps them active, cool, and refreshed!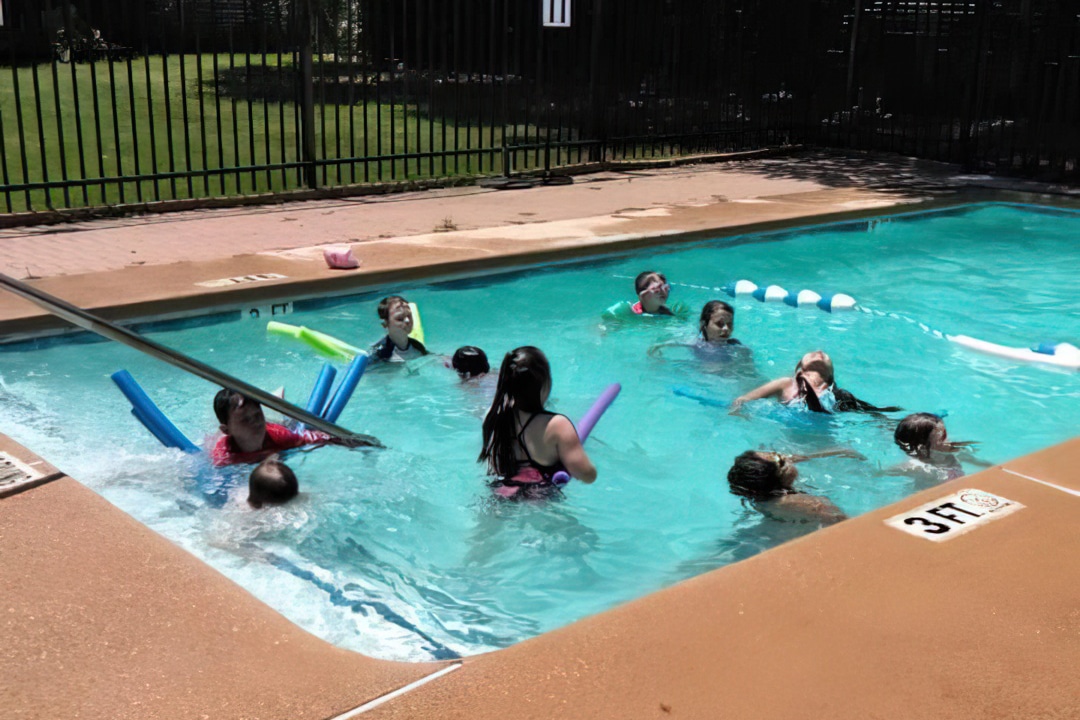 Experience Exceptional Care During Spring & Winter Break Too!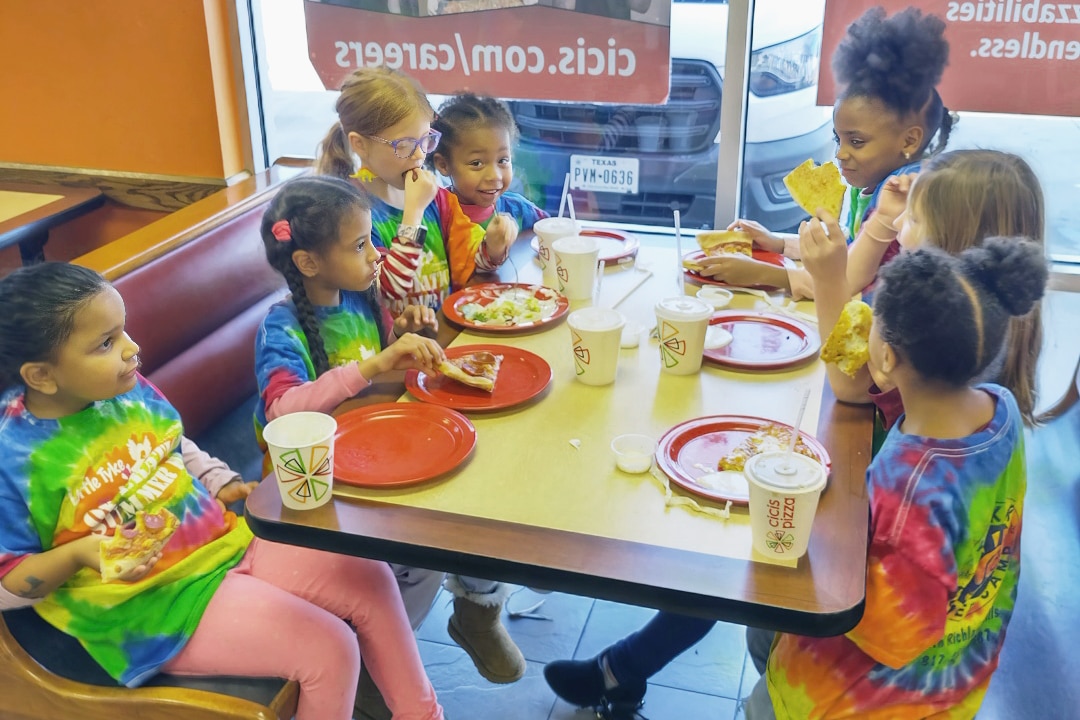 Yummy Snacks Fuel Your Little Tyke For Adventure
Your little camper munches on delicious snacks made with fresh fruits and vegetables from the onsite gardens. Snacks cater to their allergies and any dietary restrictions and keep them fuelled for all their extraordinary adventures.
Expert Teachers Encourage Play-Based Learning Activities
Trusted, dedicated, and happy teachers fill your camper's day with exciting field trips, fun-filled activities, and tons of playful learning experiences. Teachers are all CPR and first-aid certified and have years of childcare experience to give your child a summer to remember.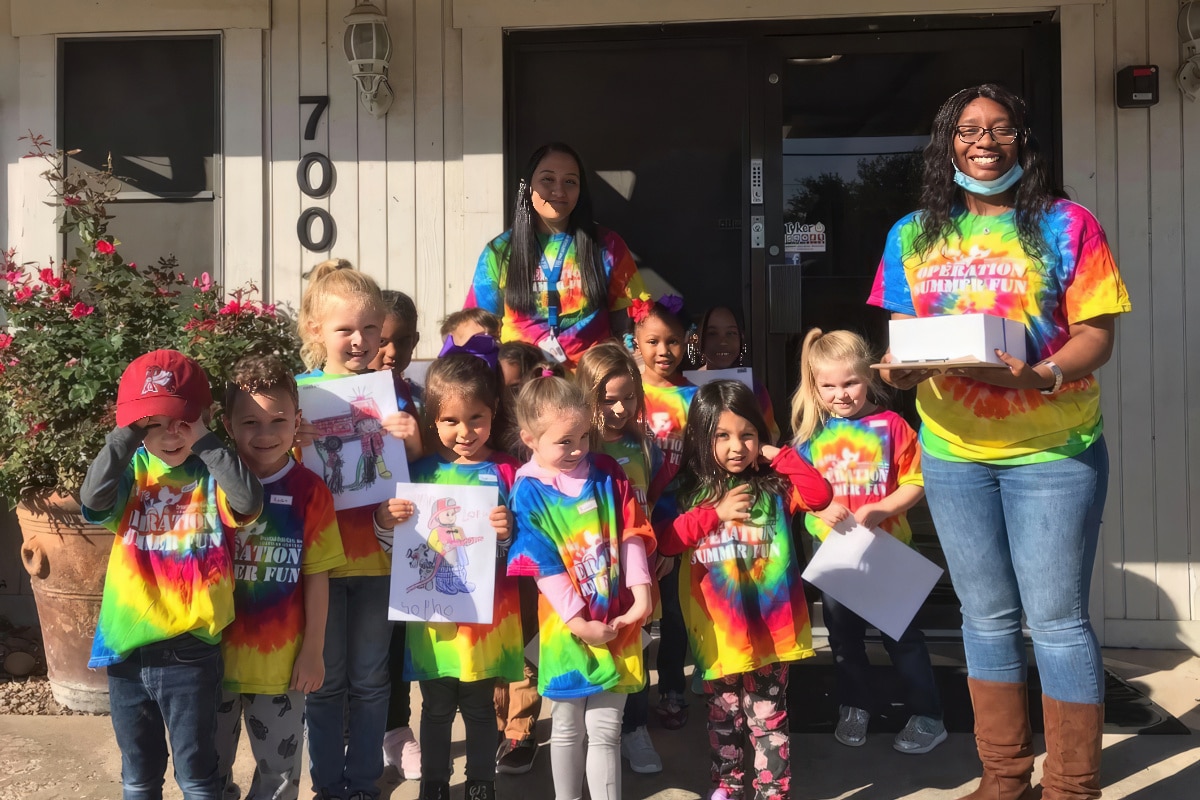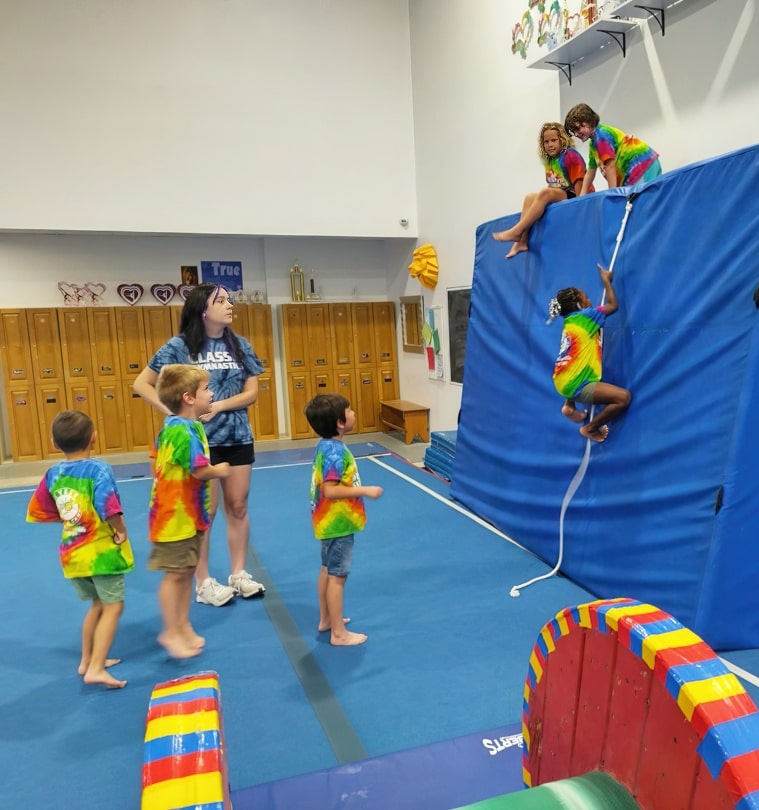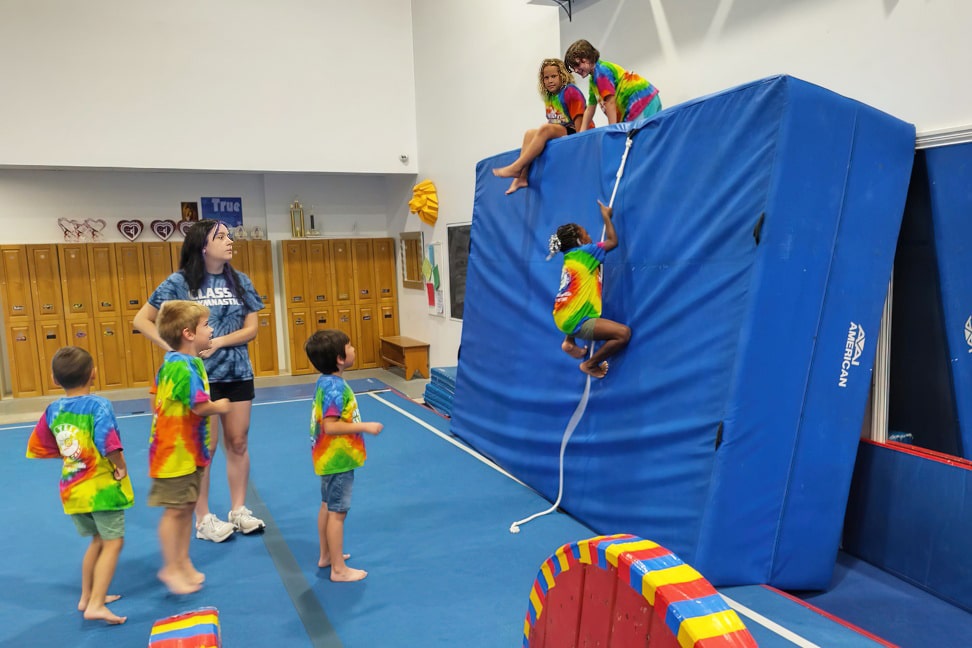 Engaging Themes Capture Your Camper's Imagination
Learning doesn't stop just because school's out! With 12 different weekly themes that engage your camper in exciting activities that teach literacy, math, science, and art, it's like having more than 12 different summer camps in 1! Some weekly themes include:
Your Child Laughs, Plays, & Explores With Their Friends
Your little tyke makes lasting friendships with a summer camp experience offering new people to laugh, play, and explore with all summer long. When it's time to head back to school, they move on with solid friendships and unforgettable memories.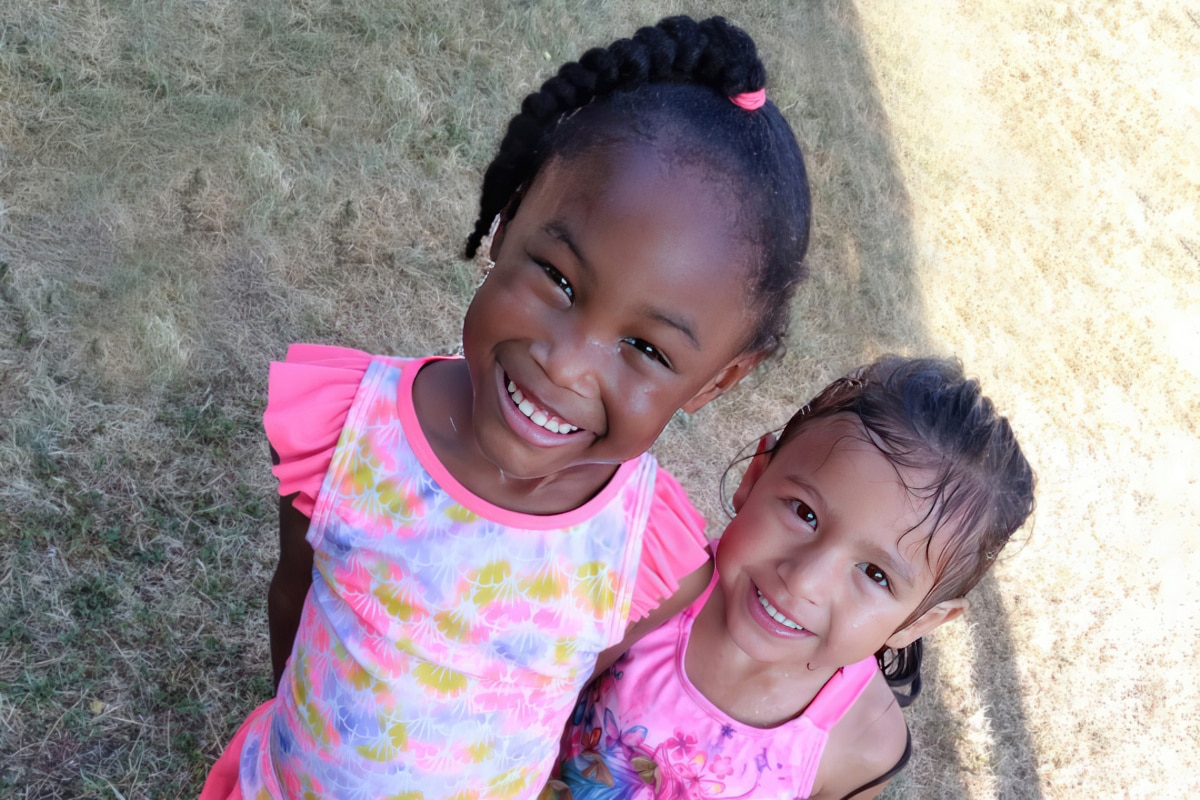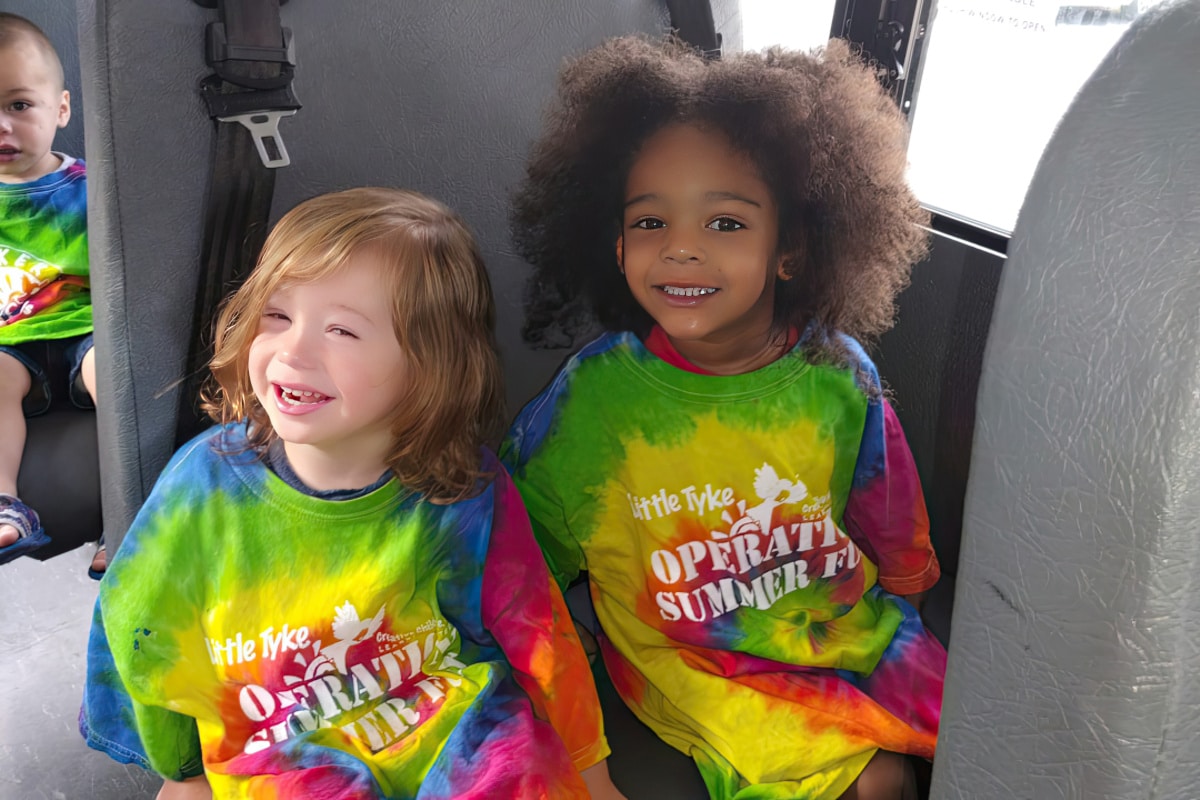 Your Child Builds Social-Emotional Skills Like Empathy & Sharing
Summer camp encourages lots of playing and interactions with peers to help your little one build crucial social-emotional skills that will carry them through life, like learning to identify emotions, taking turns, empathy, caring, and sharing.
Hear What Parents Have To Say...
"The staff is always so sweet and very welcoming!!"
My little one wakes up every day ready to go to school and see his friends and his teacher! The staff is always so sweet and very welcoming! The director is amazing! You can tell she genuinely cares about the kids and her staff! This is my son's first time in daycare, and I'm so glad I chose Little Tyke.
- Ashlyn W.
"Thank you for everything you do!!"
The employees and owners are amazing. We have been going to Little Tyke since my daughter was 3 months old. I have never considered another daycare because there is such a low turnover rate, as well as an obvious love for their career. One of the main reasons we never left was the leadership—the director, especially.
- Leslie N.
"Thank you for taking wonderful care of my son!!"
The staff and directors are very compassionate with the kids. I always notice training sessions on their Facebook page, so they train their employees well, and I have NEVER had an issue with my son or the daycare staff at the facility. He loves going, and I love everyone's smiling faces when I walk in.
- Shelly C.
"I love Little Tyke, it's amazing!!"
The director is so sweet and attentive to my worries (first time leaving my little one!) The staff is fantastic, and I couldn't have picked a better place for my 3-year-old to attend. Everyone always has a smile on their face, and I've even done pop-ins just to check in on him, and he's always happy and having a great time.
- Neezy N.
"My son and I love Little Tykes!!"
I am a Speech Therapist who first found out about this learning center while treating a child who attended. I love the close-knit relationships between the staff and families. I love coming home and seeing the new skills and growth my son has gained from being a Little Tyker.
- Samantha H.
Watch Your Little Tyke Thrive
With High-Quality Learning
Watch Your Little Tyke Thrive With High-Quality Learning At Prices You Can Afford