Building The Skills For Life
With
Hands-On Activities
In Every Developmental Area
Building The Skills For Life
With
Hands-On Activities
In Every Developmental Area
Building The Skills For Life
With
Hands-On Activities
In Every Developmental Area
Building The Skills For Life
With
Hands-On Activities
In Every Developmental Area
Building The Skills For Life
With
Hands-On Activities
In Every Developmental Area
Fives | 5-Years-old | Serving Tarrant, Johnson, & Parker Counties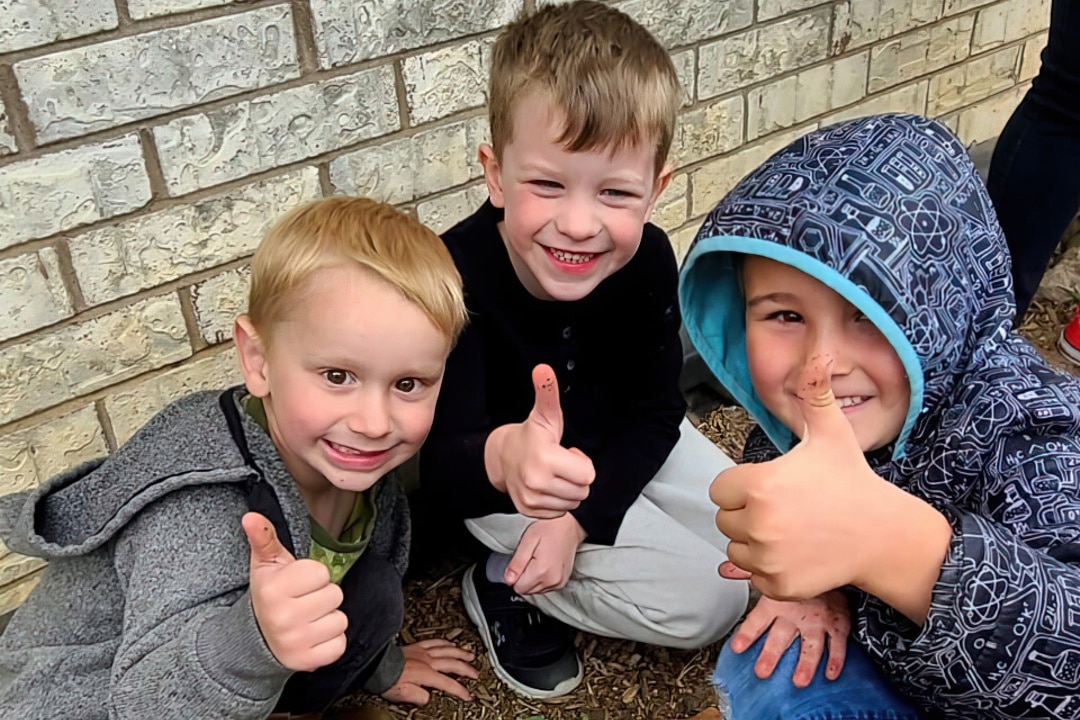 A Comprehensive Curriculum Expands Their Academic Skills
Your 5-year-old expands and strengthens their academic skills and independence with the Frog Street© curriculum. Programming features a systematic phonics approach to help your child become a strong reader and advance and assess them physically, socially, emotionally, cognitively, and academically.
Watch Your Little Tyke Thrive With High-Quality Learning At Prices You Can Afford
Watch Your Little Tyke Thrive
With High-Quality Learning
Conscious Discipline® Boosts Their Social-Emotional Skills
Expert teachers use techniques from the proven Love & Logic® and Conscious Discipline® methodologies to teach empathy, respect, understanding, and self-expression while increasing your child's self-awareness, positive behaviors both in and outside the classroom, and academic achievement.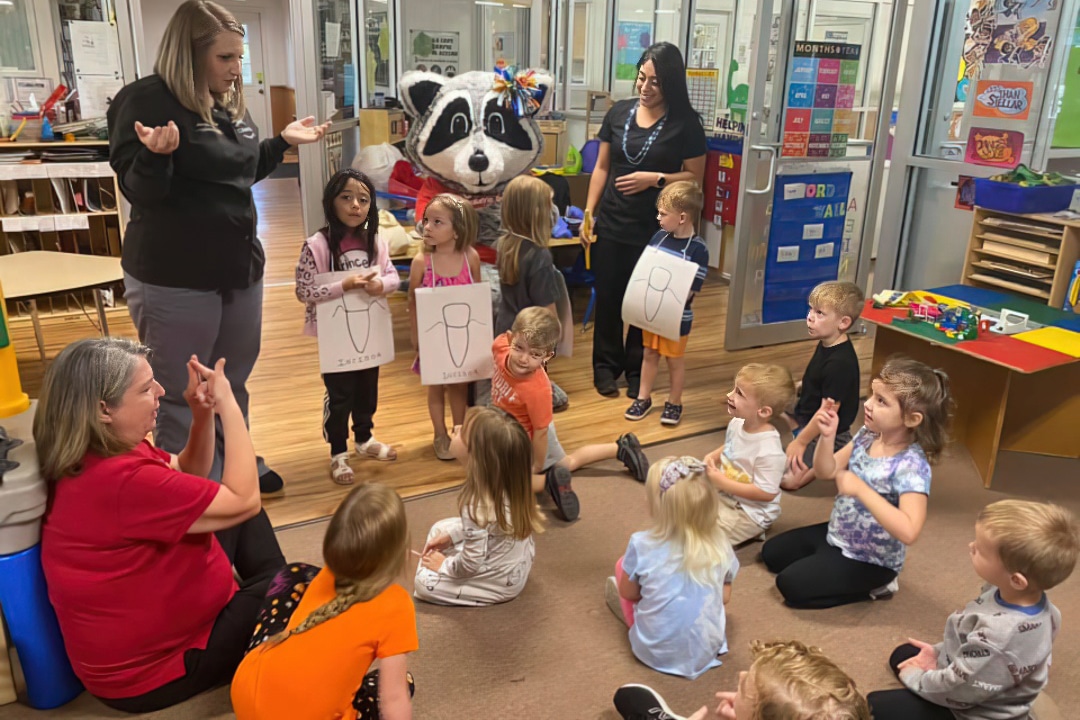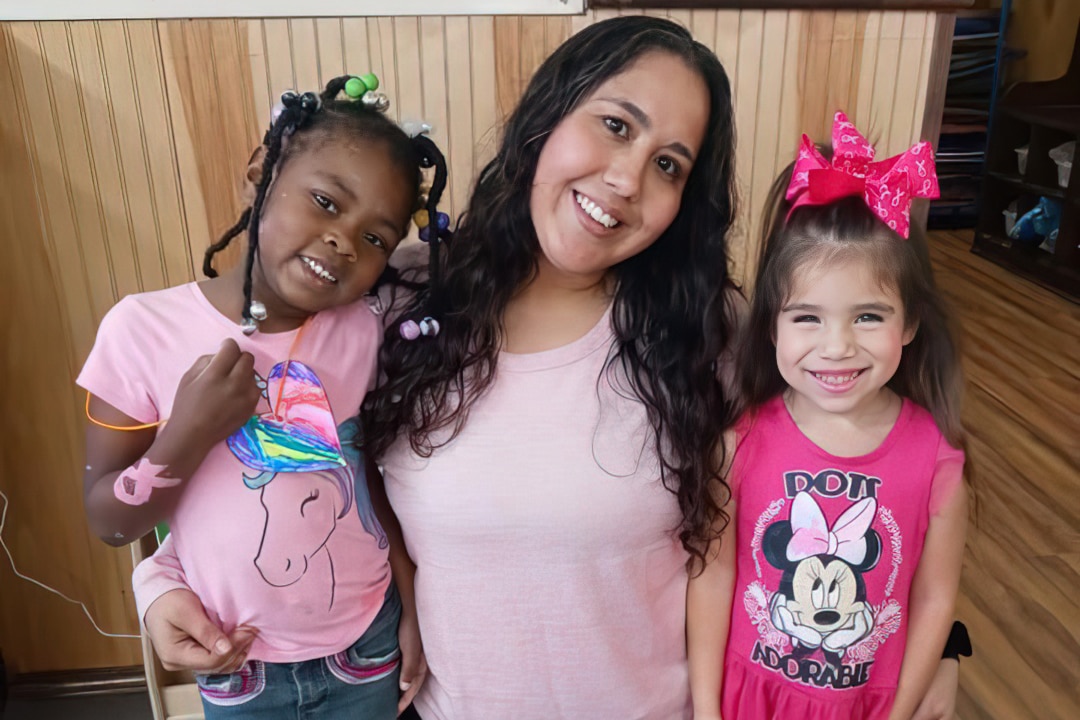 Active Discovery Prepares Your Little One For School
Your child gets ready for the next step as they explore language, creative arts and expression, letter and sound recognition, number concepts, sequencing, predicting, graphing, cause and effect, and problem-solving through inspiring, exploratory activities.
Your Easy To Use App Keeps You Connected
Kangarootime©, the parent app included in tuition, helps make your life easier. Convenient features of the app include direct messages with teachers, adorable photos and videos of your little tyke at play, daily updates and progress reports, and more!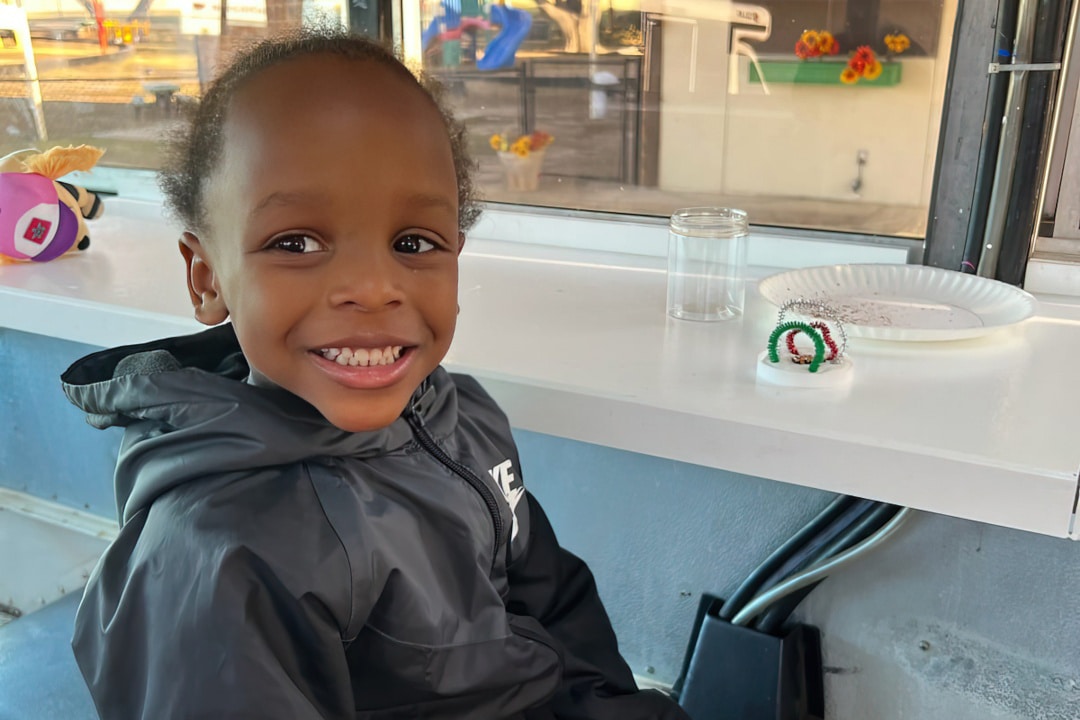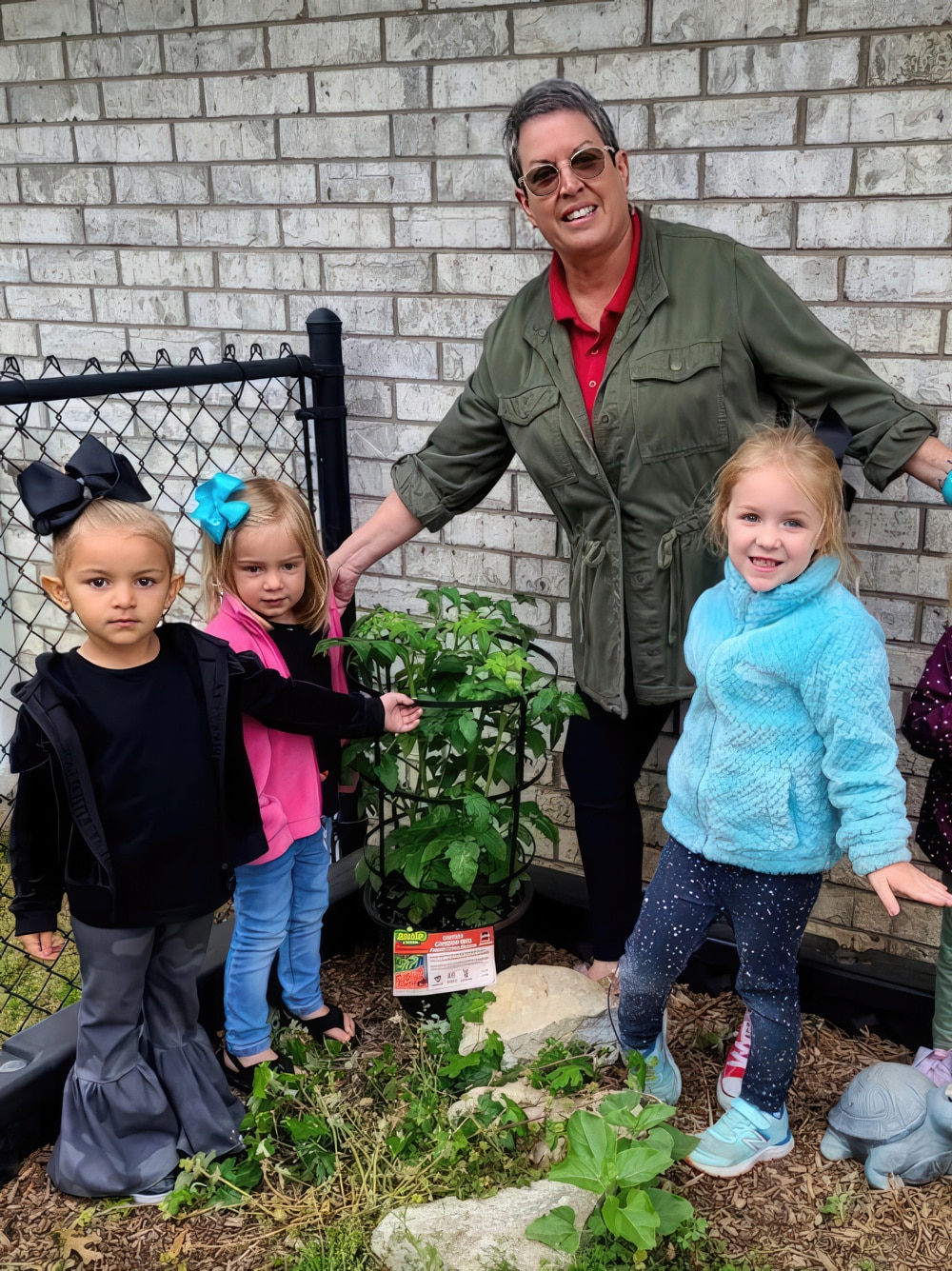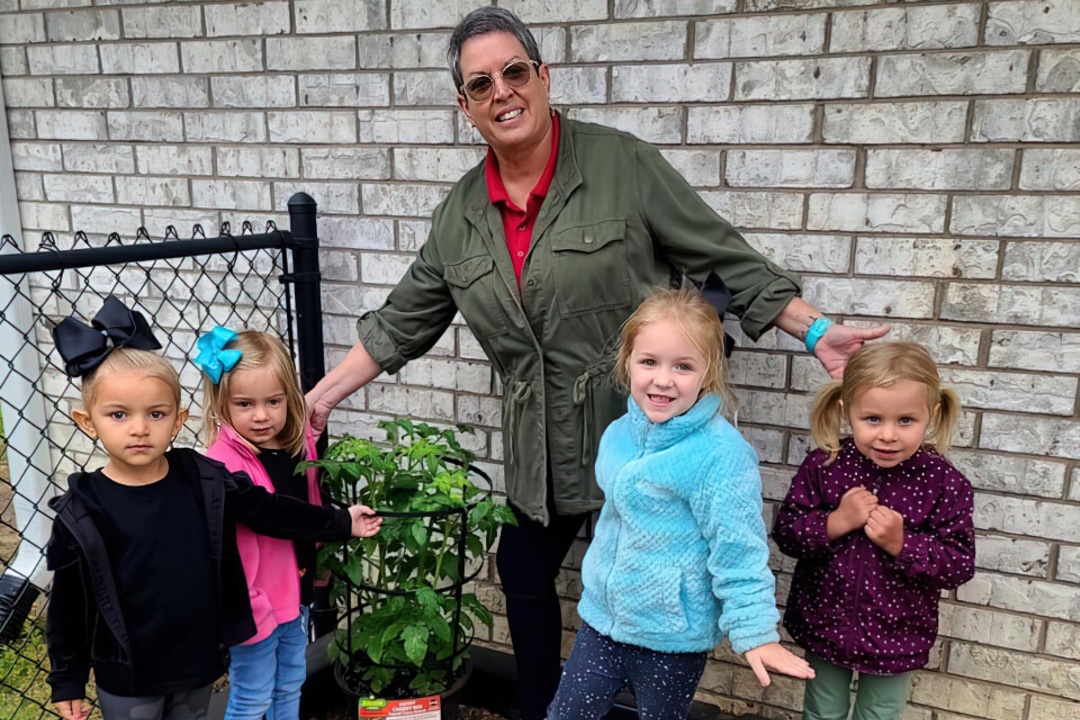 Tenured Teachers Share Their Expertise With You
Experienced teachers big on culture and longevity share their knowledge, guidance, and expertise through a solid parent partnership that lets them stay in touch and work alongside you and your family. Aside from consistency of care and extensive training, teachers consistently work toward:
A Large Playground Filled With Imaginative Adventures
Your child spends countless hours taking in the sights, sounds, and smells of nature. From tending the gardens, playing basketball, and climbing play structures to imaginative games with friends in their age-separated area, twice-daily outdoor play is always an adventure.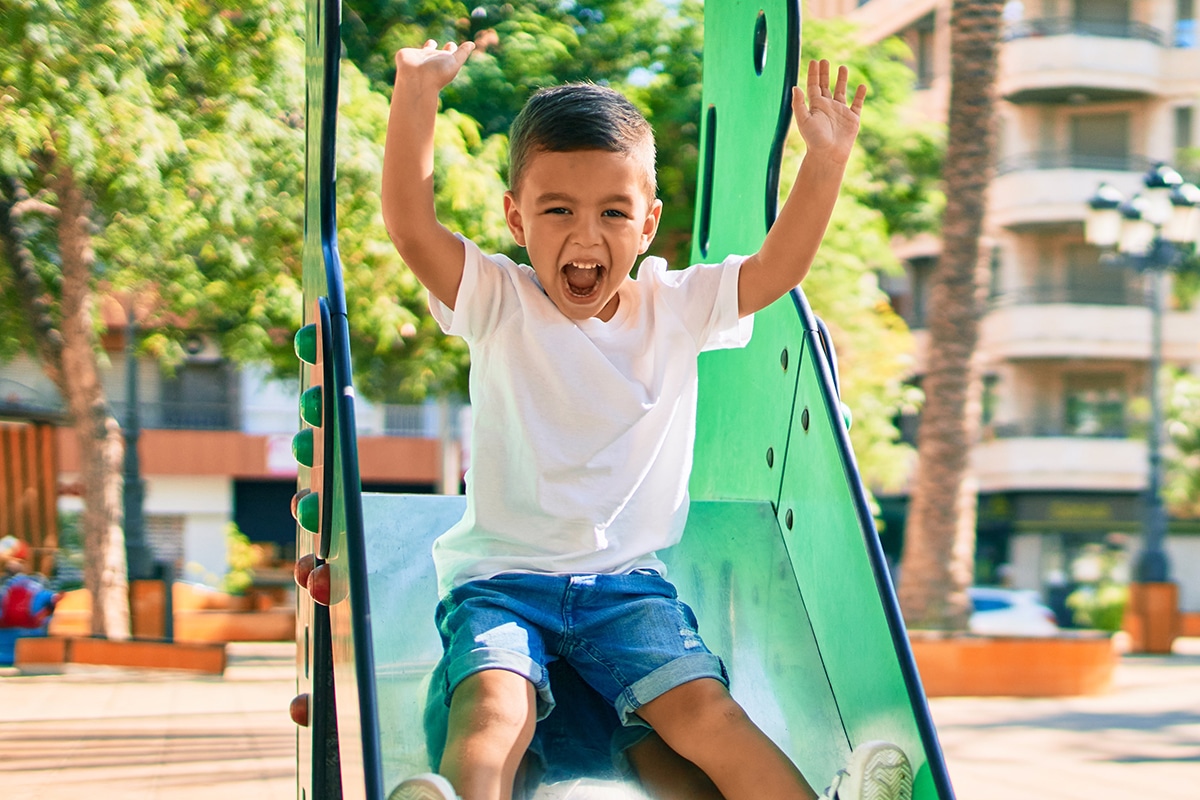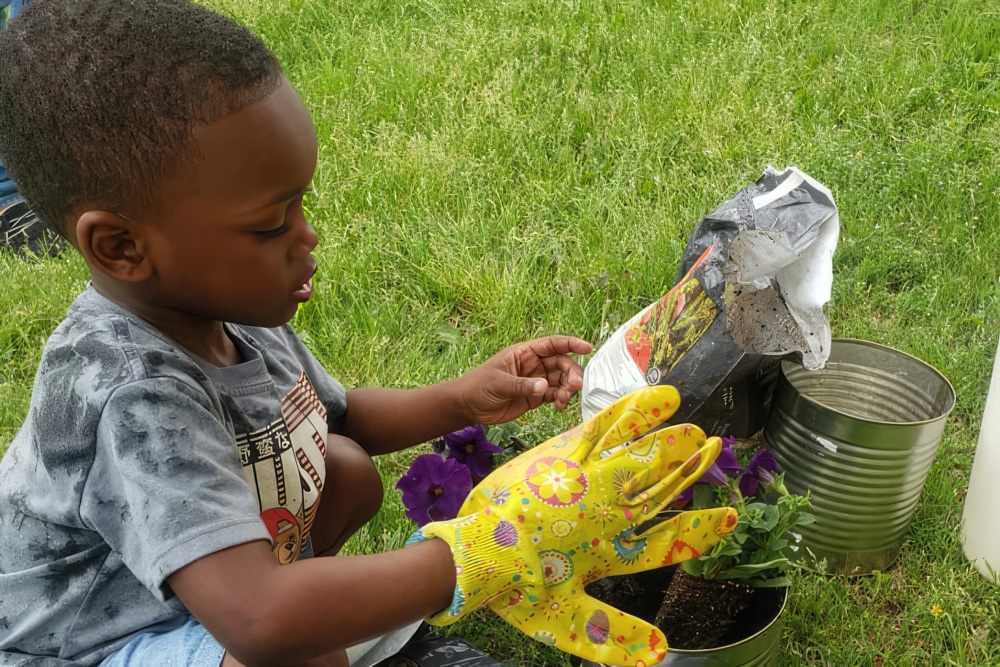 Your Child Grows Fruits & Veggies With Tyker Farms
Your little tyke learns responsibility and how living things interact with the environment through the onsite Tyker Organic Farms. Your child learns to tend gardens, and they get to eat the fresh fruits and veggies that they helped grow!
Tykercise® Fitness Gets Your Little One Moving & Grooving
Your child learns to make good physical activity and healthy choices every day with Tykercise®—a customized fitness program designed for kids. Your child moves and grooves to coordination, balance, rhythm, and more using music, props, and equipment. Tykercise® also builds: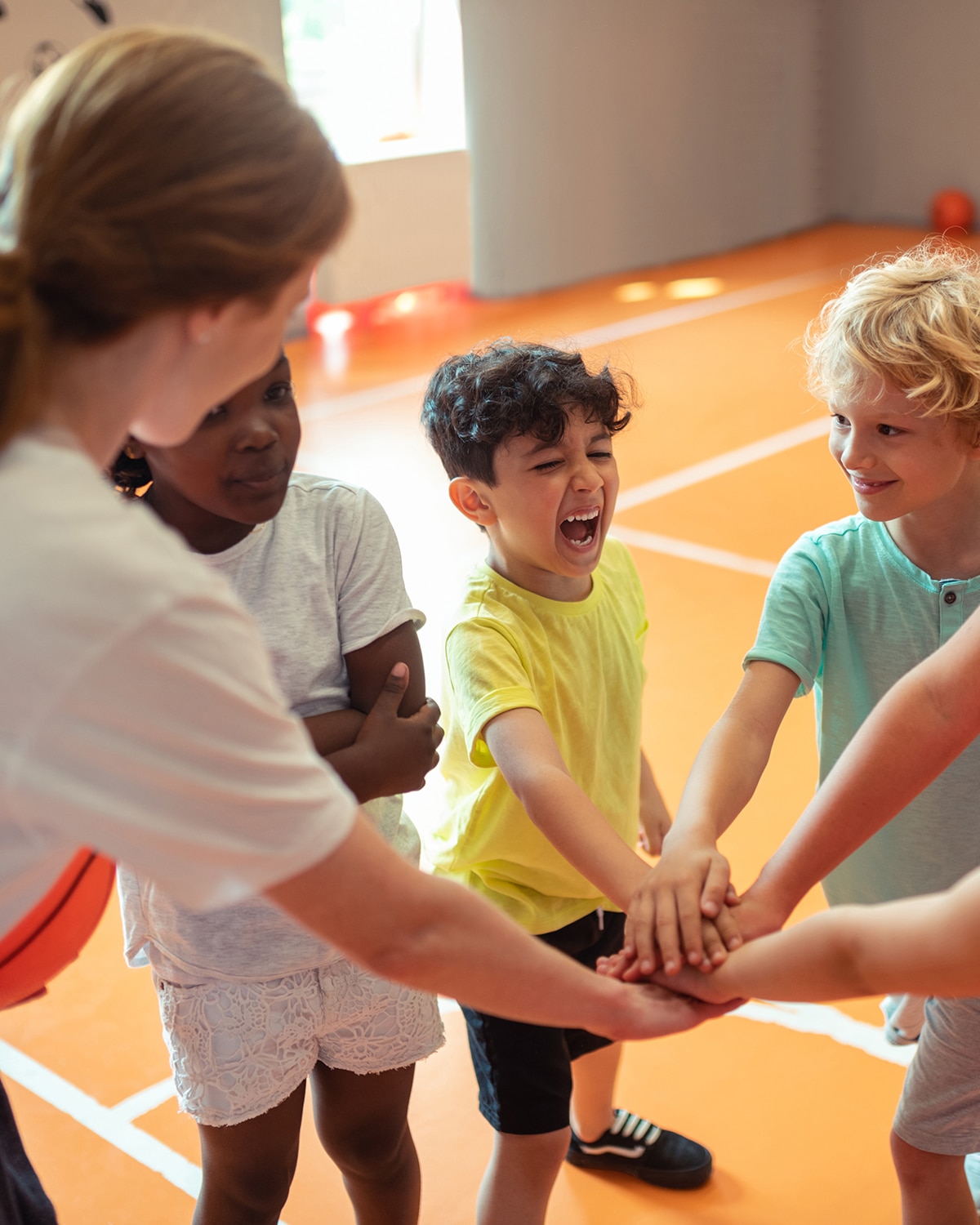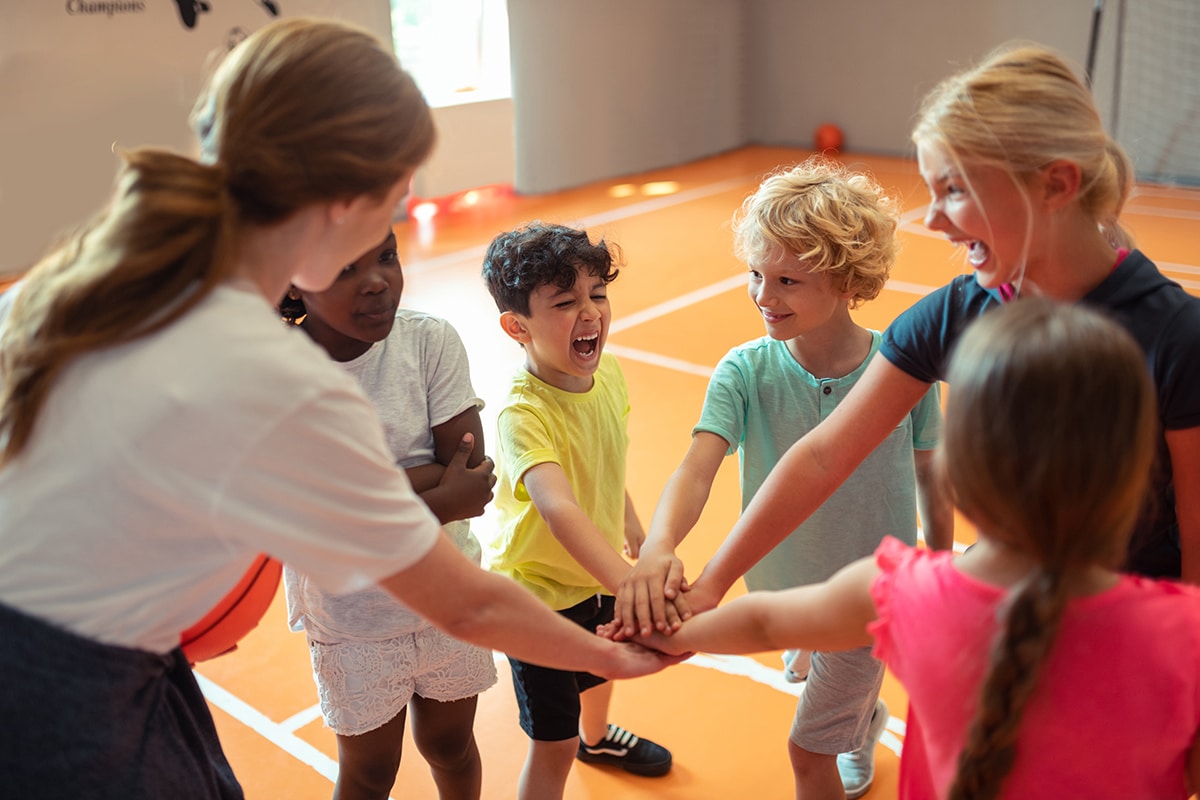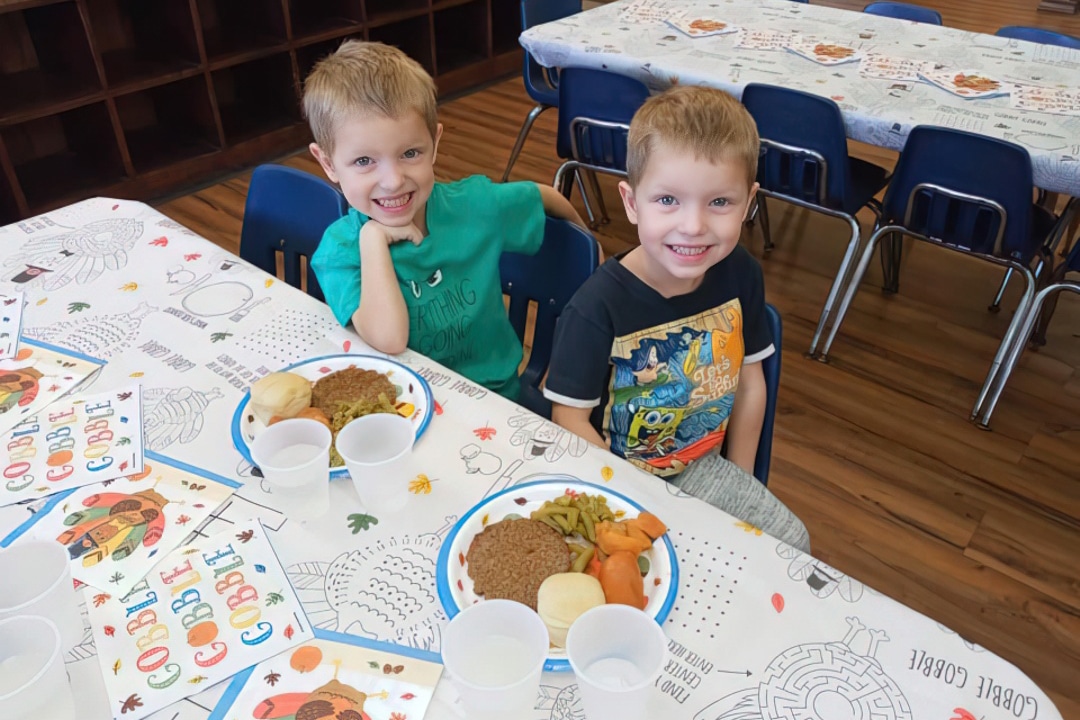 All-Inclusive Meals & Snacks Fuel Their Growing Mind & Body
Cut down on weekly food costs with healthy meals included in your child's tuition. Every day they enjoy a wholesome breakfast, hearty lunch, and energy-packed snacks that cater to allergies and dietary restrictions while fuelling their growing mind and body.
Music, Dance, & Sports Help Them Reach Their Full Potential
Your little tyke excels beyond the classroom setting with fun enrichment and creative art programs that uncover hidden talents, spark creativity, discover new interests, and enhance existing skills. These all-inclusive programs include physical activity and artistic expression through: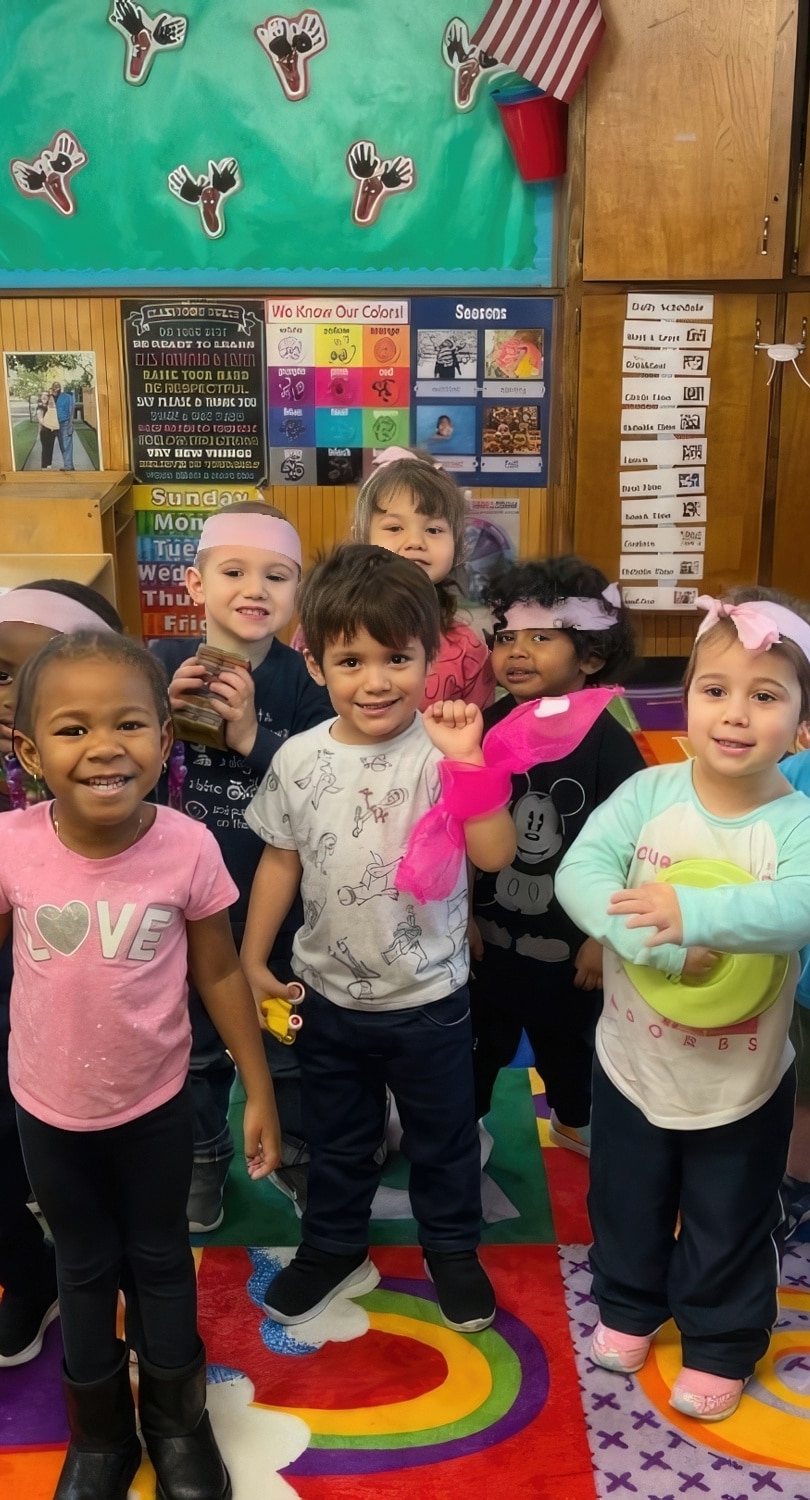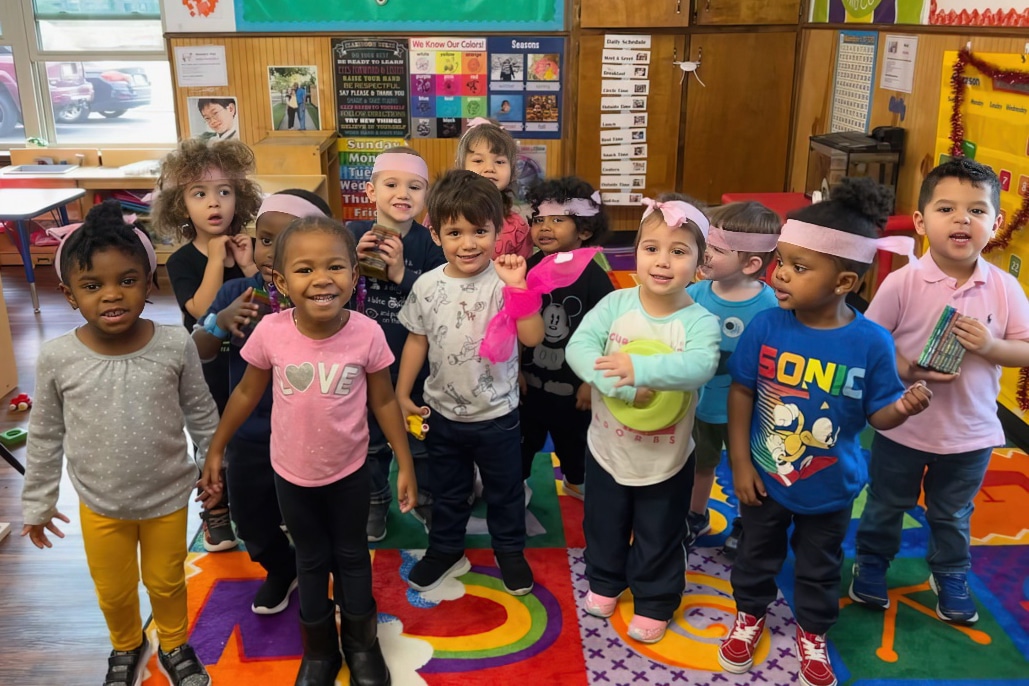 Hear What Parents Have To Say...
"The staff is always so sweet and very welcoming!!"
My little one wakes up every day ready to go to school and see his friends and his teacher! The staff is always so sweet and very welcoming! The director is amazing! You can tell she genuinely cares about the kids and her staff! This is my son's first time in daycare, and I'm so glad I chose Little Tyke.
- Ashlyn W.
"Thank you for everything you do!!"
The employees and owners are amazing. We have been going to Little Tyke since my daughter was 3 months old. I have never considered another daycare because there is such a low turnover rate, as well as an obvious love for their career. One of the main reasons we never left was the leadership—the director, especially.
- Leslie N.
"Thank you for taking wonderful care of my son!!"
The staff and directors are very compassionate with the kids. I always notice training sessions on their Facebook page, so they train their employees well, and I have NEVER had an issue with my son or the daycare staff at the facility. He loves going, and I love everyone's smiling faces when I walk in.
- Shelly C.
"I love Little Tyke, it's amazing!!"
The director is so sweet and attentive to my worries (first time leaving my little one!) The staff is fantastic, and I couldn't have picked a better place for my 3-year-old to attend. Everyone always has a smile on their face, and I've even done pop-ins just to check in on him, and he's always happy and having a great time.
- Neezy N.
"My son and I love Little Tykes!!"
I am a Speech Therapist who first found out about this learning center while treating a child who attended. I love the close-knit relationships between the staff and families. I love coming home and seeing the new skills and growth my son has gained from being a Little Tyker.
- Samantha H.
Watch Your Little Tyke Thrive
With High-Quality Learning
Watch Your Little Tyke Thrive With High-Quality Learning At Prices You Can Afford