Discovery-Based Learning & Play
Nurturing
Independence & Crucial School Skills
Discovery-Based Learning & Play
Nurturing
Independence & Crucial School Skills
Discovery-Based Learning & Play
Nurturing
Independence & Crucial School Skills
Discovery-Based Learning & Play
Nurturing
Independence & Crucial School Skills
Discovery-Based Learning & Play
Nurturing Independence
& Crucial School Skills
Pre-K | 4-Years-old | Serving Tarrant, Johnson, & Parker Counties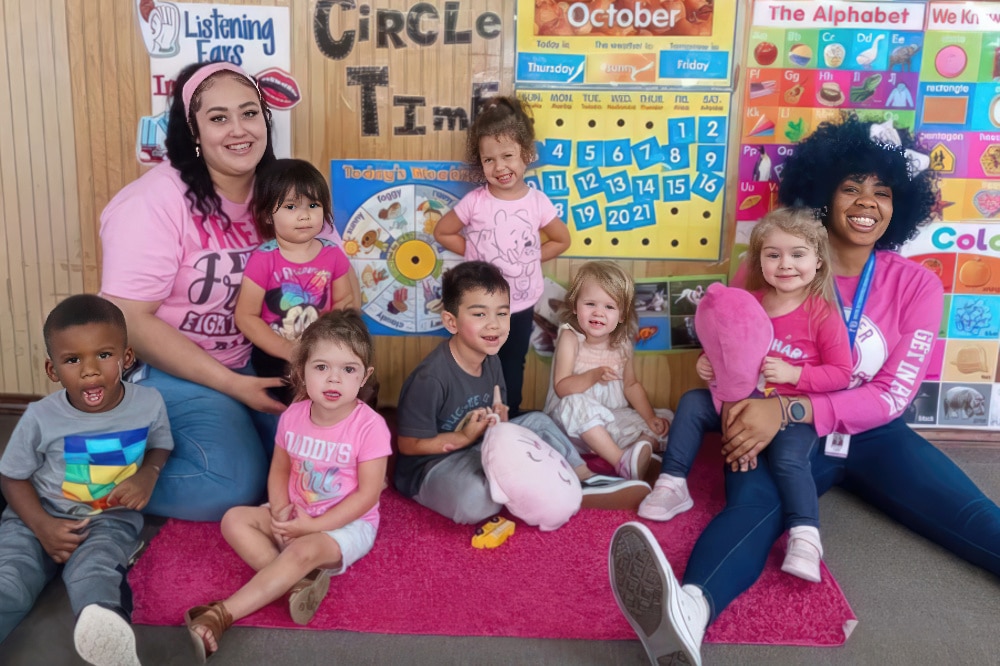 Frog Street© Ignites Your Child's Natural Curiosity & Exploration
Your child prepares for school with an exciting program that inspires their growing mind across all subject areas. They learn to initiate and respond to conversations, speak in longer sentences, write familiar words, duplicate patterns, and more!
A Glimpse Into Your 4-Year-Old's Curriculum:
Discovery-Based Play Gets Them Ready For Kindergarten
Your little one gets ready for the future physically, socially, emotionally, cognitively, and academically. They explore and play to build creativity and imagination, coordination, and fine and gross motor control, learn to take turns, and demonstrate persistence and interest.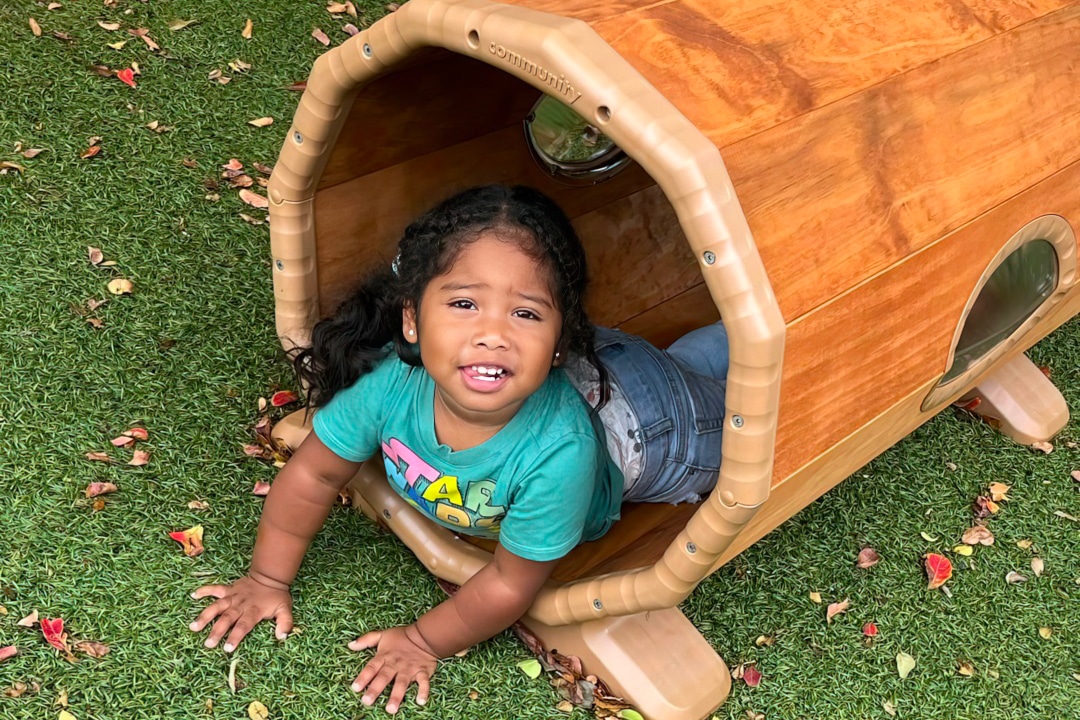 Watch Your Little Tyke Thrive With High-Quality Learning At Prices You Can Afford
Watch Your Little Tyke Thrive
With High-Quality Learning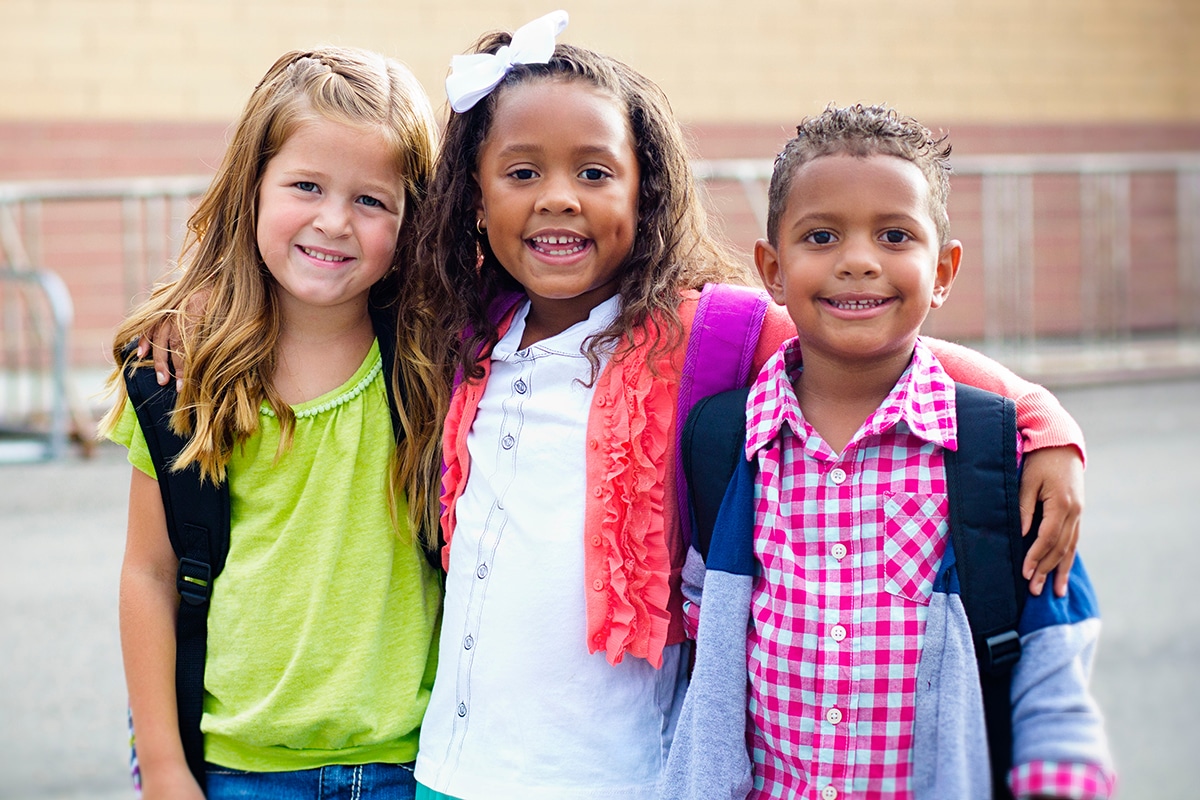 Love & Logic Enhances Your Child's Social-Emotional Skills
Love & Logic® and Conscious Discipline® techniques teach your child crucial skills like respect, empathy, appreciation for their own and other cultures, willingness to try new things, and using words to express emotions.
Stay Connected With Your Handy Kangarootime© App
Your tuition includes access to Kangarootime©, the parent app that keeps you connected, so you never miss a special moment. Enjoy cute pictures and videos, receive daily updates on their progress and achievements, and communicate via instant messages with teachers.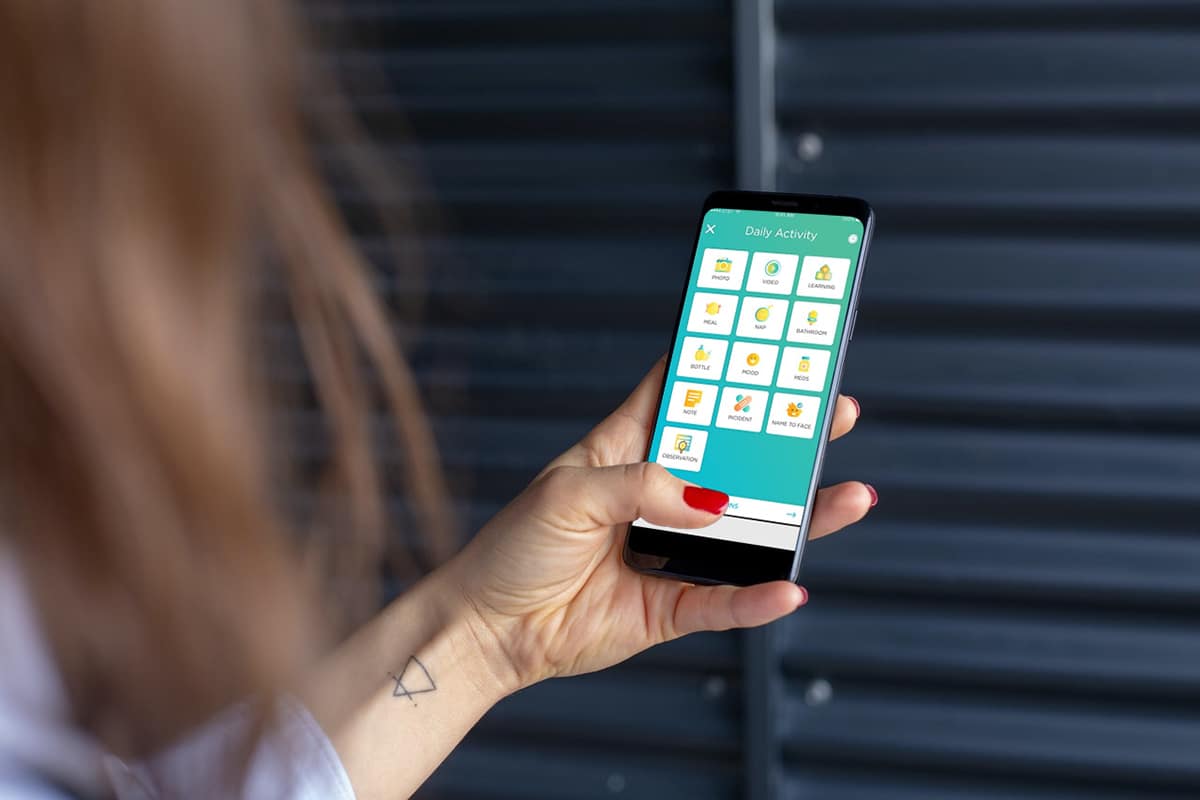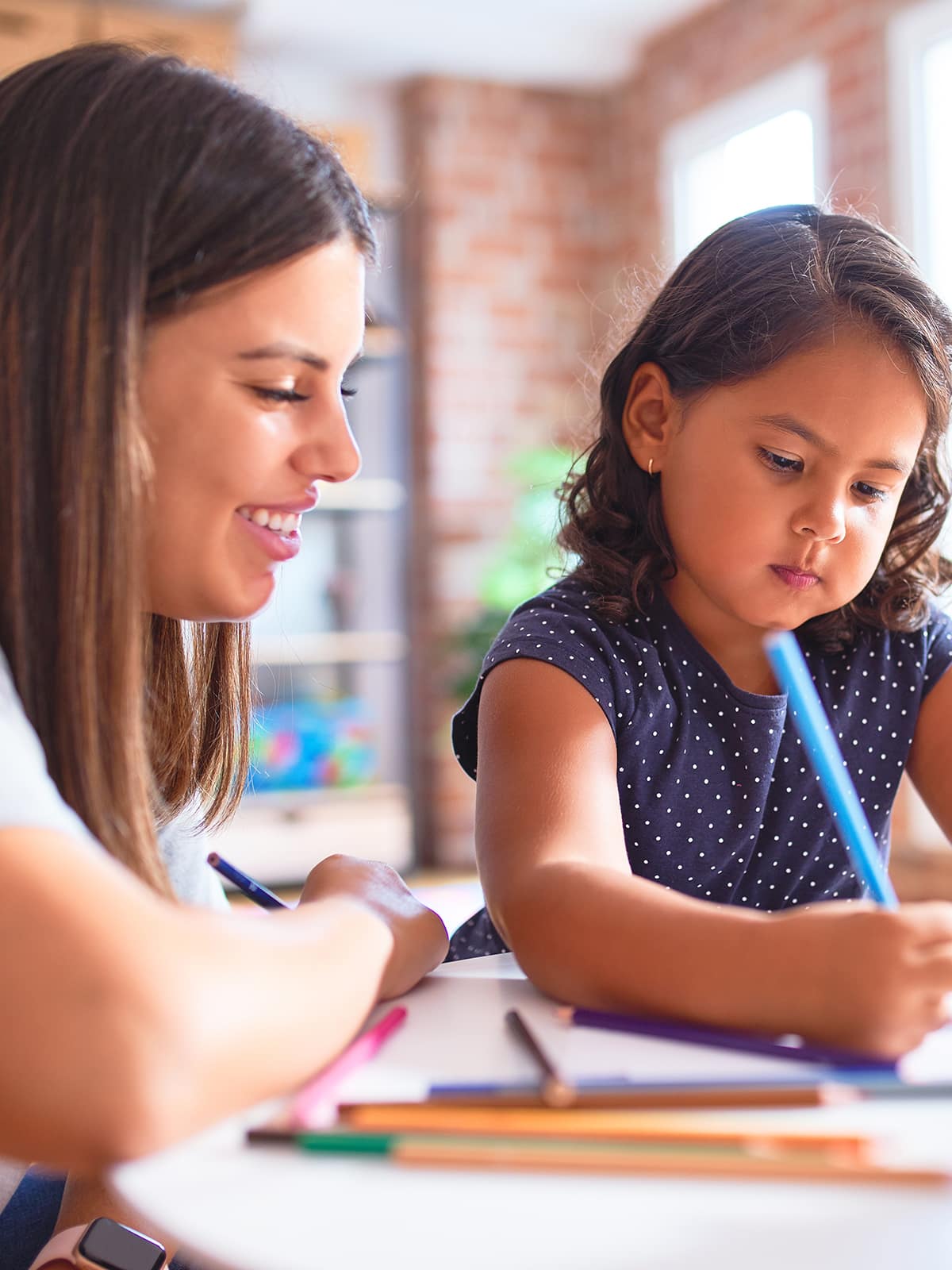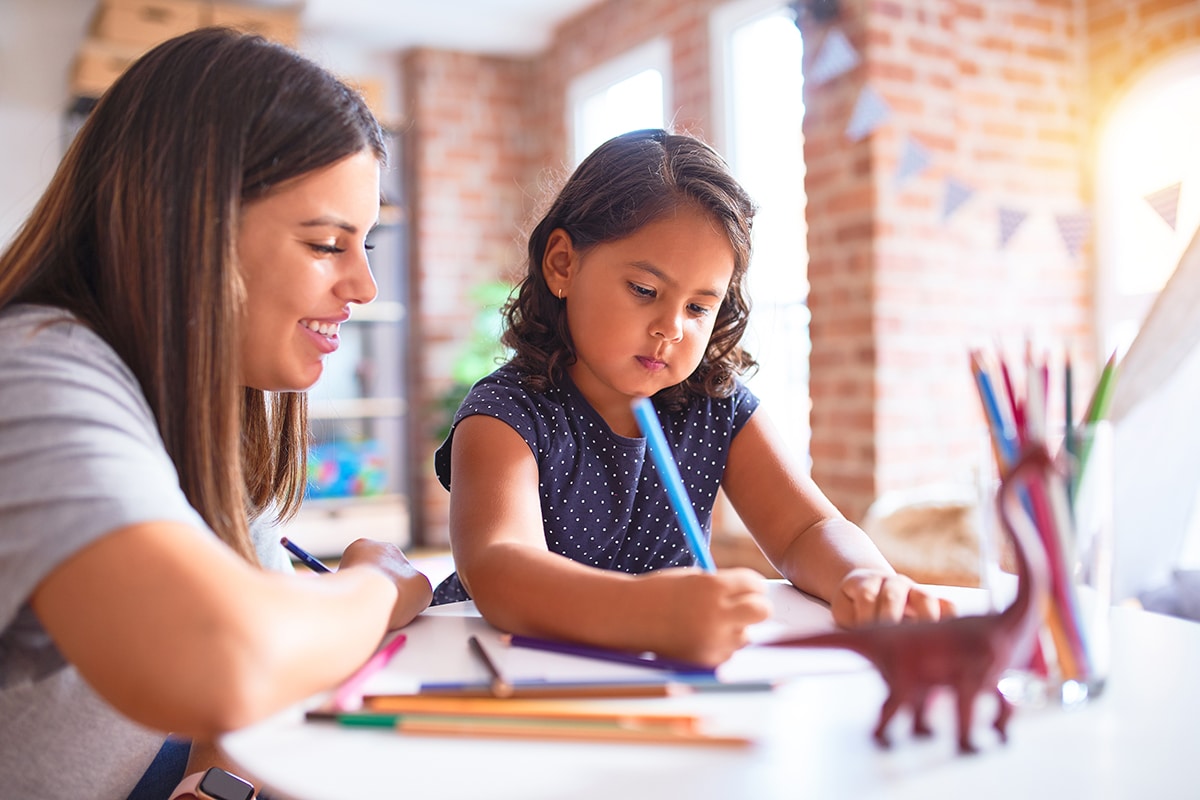 Experienced Teachers Know The Importance Of Partnership
Tenured teachers, some with over 25 years of dedication, guide your child toward solid social-emotional skills and discovery-based learning through their love of children, strong family partnerships, and passion for the job. Aside from hours of extensive training, teachers commit to:
Outdoor Play Every Day Boosts Their Motor Skills
Twice-daily outdoor play helps your preschooler build concentration and focus while building a strong body and mastering motor skills. Your child plays with friends on large fields, play structures, basketball courts, and fruit and veggie gardens teach them healthy habits.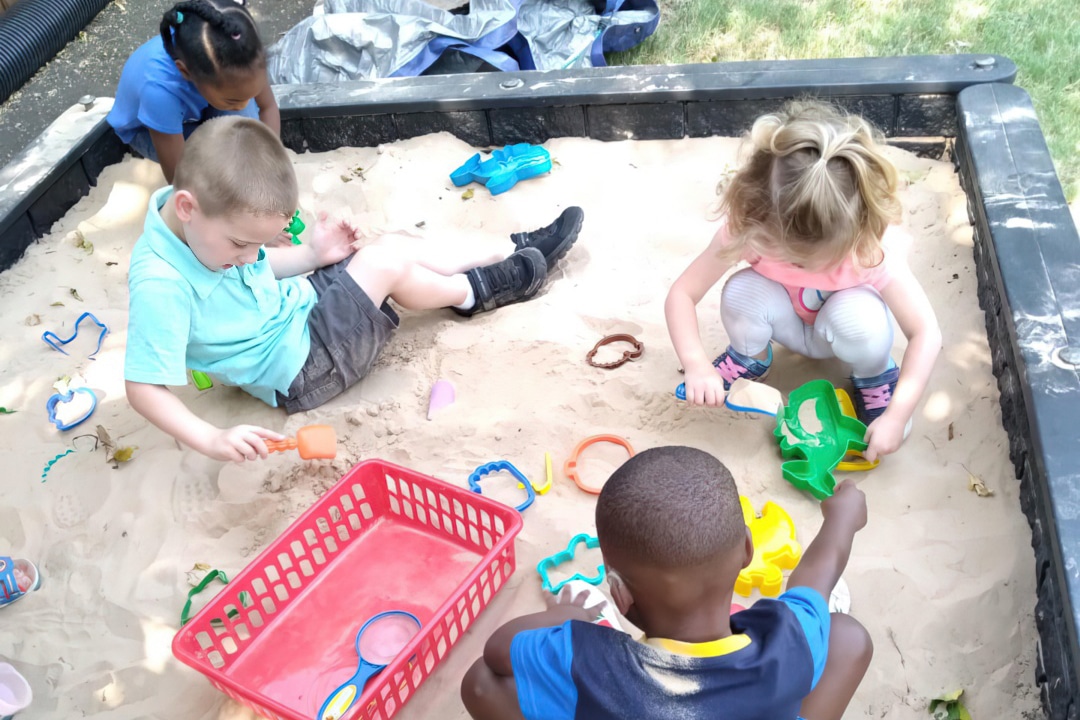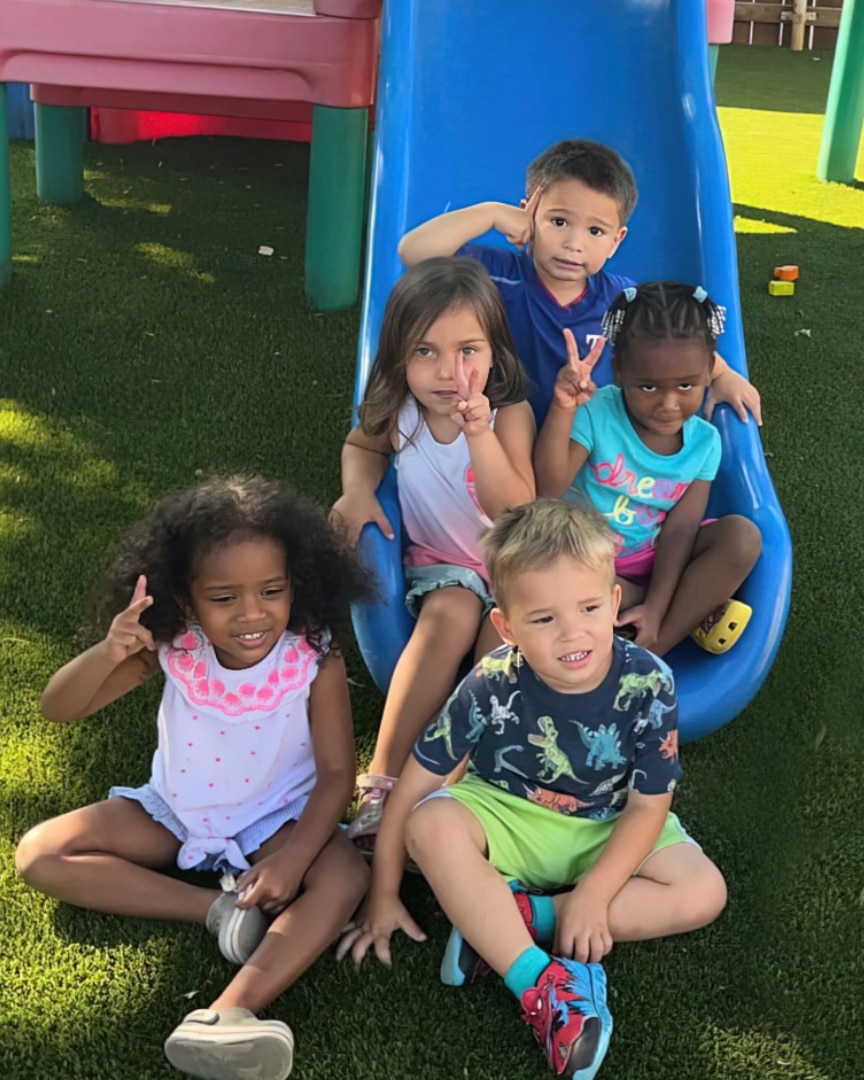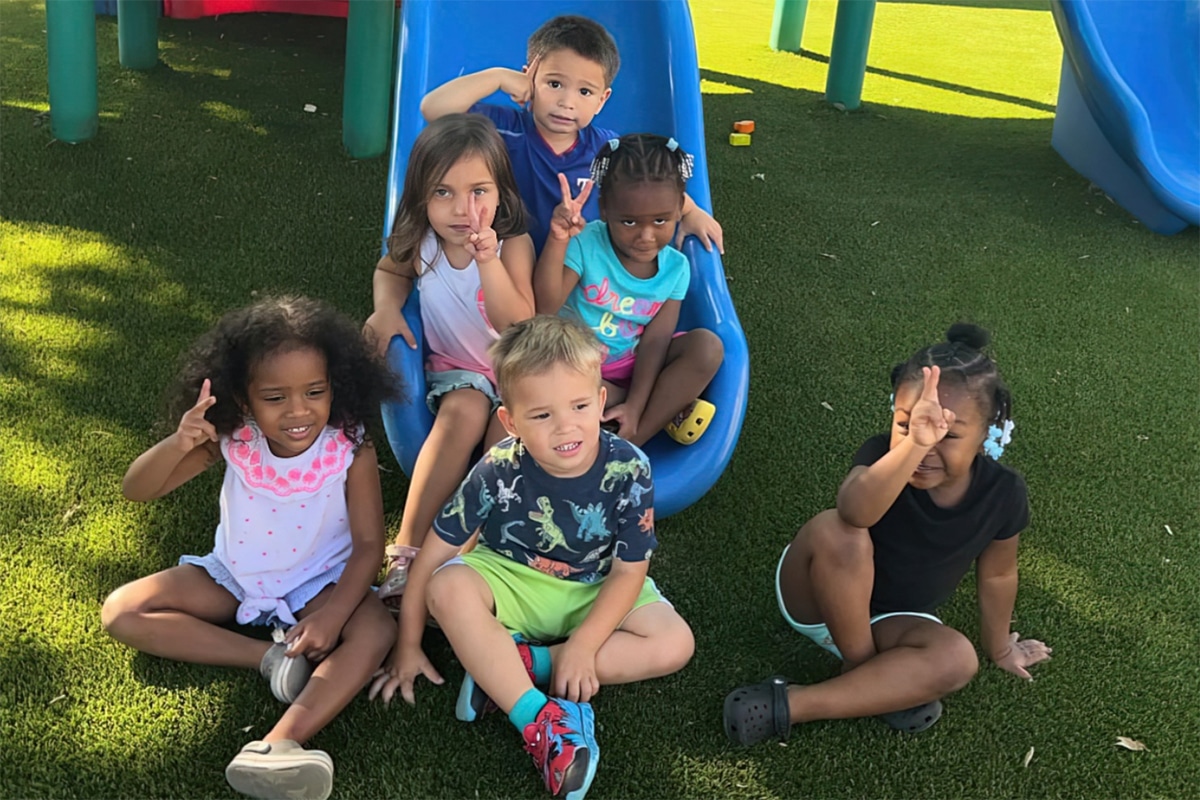 Your Little Tyke Gets Their Wiggles Out With Tykercise®
Your child participates in a fun fitness program called Tykercise® to stimulate physical activity, movement, rhythm, coordination, balance, fundamental sports skills, friendships, teamwork, and more using engaging music, props, and equipment. Tykercise® also helps them:
Your Child Grows Veggies With Tyker Organic Farms
Tyker Organic Farms teaches your little one about responsibility and how living things interact with the environment. Your child learns how to tend to the gardens, and they love the excitement of watching their fruits and veggies grow.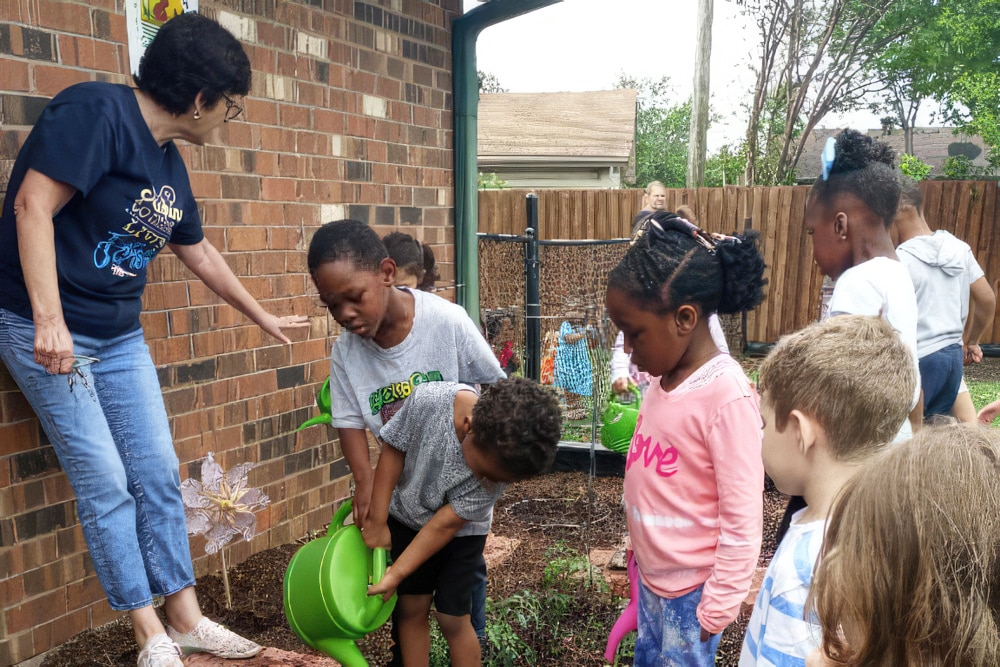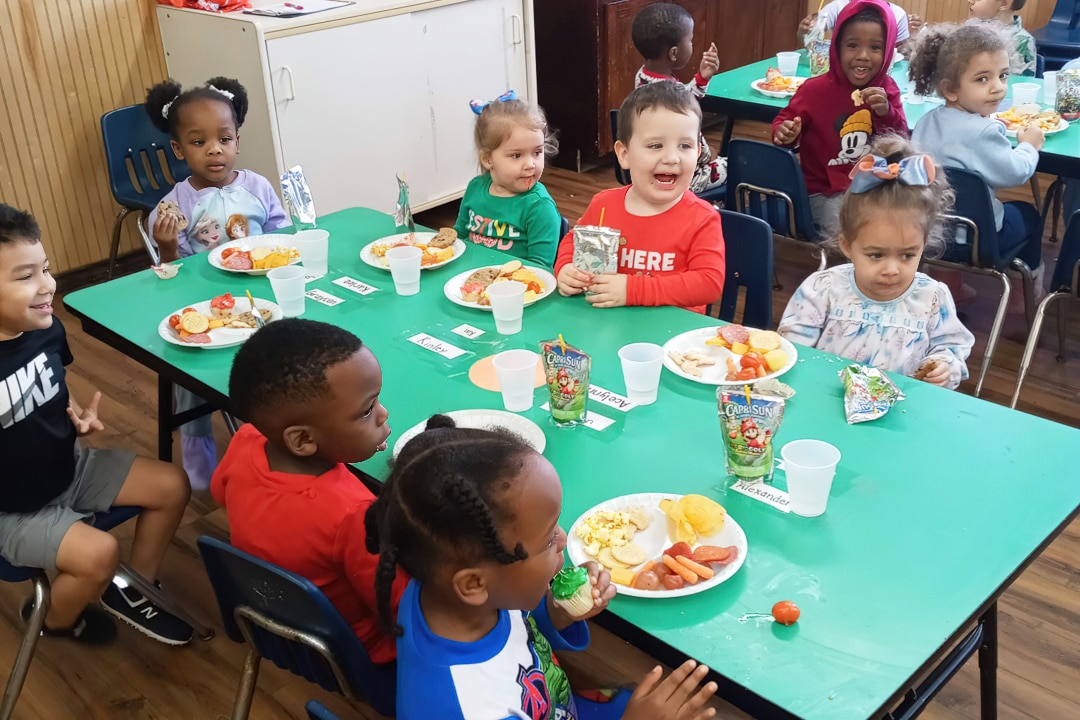 Your Tuition Includes Healthy Meals & Delicious Snacks
Forget about packing meals and snacks every day! Your child's tuition includes a wholesome breakfast, hearty lunch, and energy-packed snacks full of fruits and veggies and caters to allergies or dietary restrictions.
Enrichments Like Music & Art Foster Their Love Of Learning
All-inclusive enrichments and creative art programs foster soft skills like creativity, communication, public speaking, and problem-solving. As your pre-kindergartner explores new skills and activities, they learn more about themselves and the world around them while fostering a love of learning.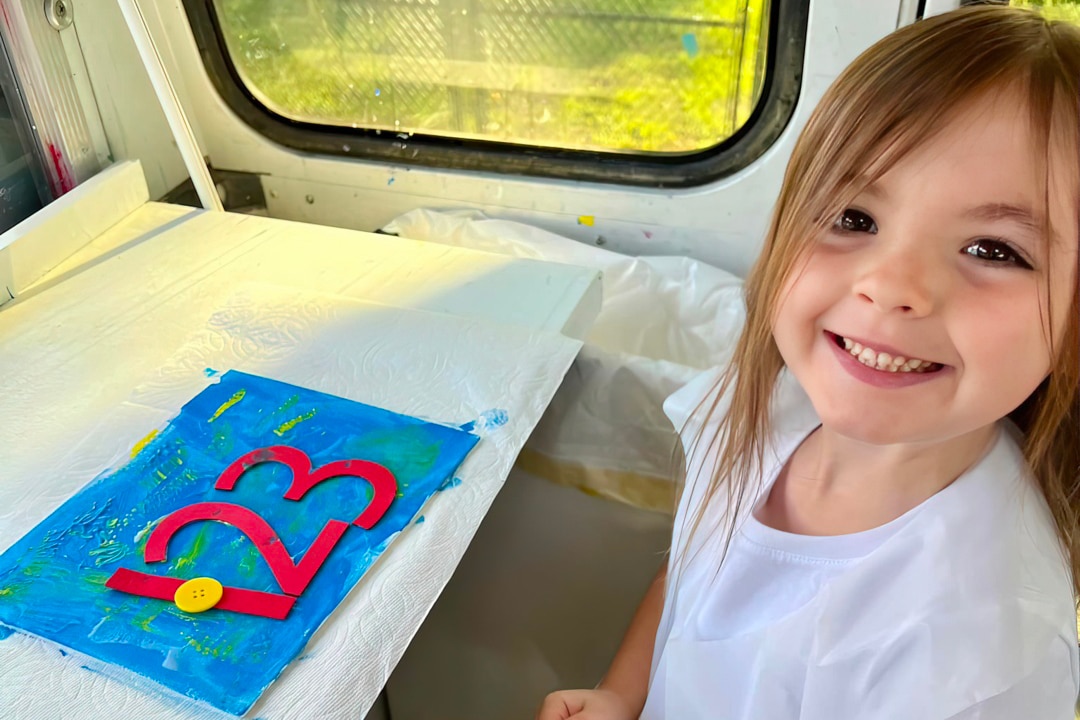 Your Child Can't Wait To Participate In:
Hear What Parents Have To Say...
"The staff is always so sweet and very welcoming!!"
My little one wakes up every day ready to go to school and see his friends and his teacher! The staff is always so sweet and very welcoming! The director is amazing! You can tell she genuinely cares about the kids and her staff! This is my son's first time in daycare, and I'm so glad I chose Little Tyke.
- Ashlyn W.
"Thank you for everything you do!!"
The employees and owners are amazing. We have been going to Little Tyke since my daughter was 3 months old. I have never considered another daycare because there is such a low turnover rate, as well as an obvious love for their career. One of the main reasons we never left was the leadership—the director, especially.
- Leslie N.
"Thank you for taking wonderful care of my son!!"
The staff and directors are very compassionate with the kids. I always notice training sessions on their Facebook page, so they train their employees well, and I have NEVER had an issue with my son or the daycare staff at the facility. He loves going, and I love everyone's smiling faces when I walk in.
- Shelly C.
"I love Little Tyke, it's amazing!!"
The director is so sweet and attentive to my worries (first time leaving my little one!) The staff is fantastic, and I couldn't have picked a better place for my 3-year-old to attend. Everyone always has a smile on their face, and I've even done pop-ins just to check in on him, and he's always happy and having a great time.
- Neezy N.
"My son and I love Little Tykes!!"
I am a Speech Therapist who first found out about this learning center while treating a child who attended. I love the close-knit relationships between the staff and families. I love coming home and seeing the new skills and growth my son has gained from being a Little Tyker.
- Samantha H.
Watch Your Little Tyke Thrive
With High-Quality Learning
Watch Your Little Tyke Thrive With High-Quality Learning At Prices You Can Afford