Fun & Meaningful Investigations
Introducing
Early Literacy, Science, Math, & Pre-Writing
Fun & Meaningful Investigations
Introducing
Early Literacy, Science, Math, & Pre-Writing
Fun & Meaningful Investigations
Introducing
Early Literacy, Science, Math, & Pre-Writing
Fun & Meaningful Investigations
Introducing
Early Literacy, Science, Math, & Pre-Writing
Fun & Meaningful Investigations
Introducing Early Literacy,
Science, Math, & Pre-Writing
Preschool | 3-Years-Old | Serving Tarrant, Johnson, & Parker Counties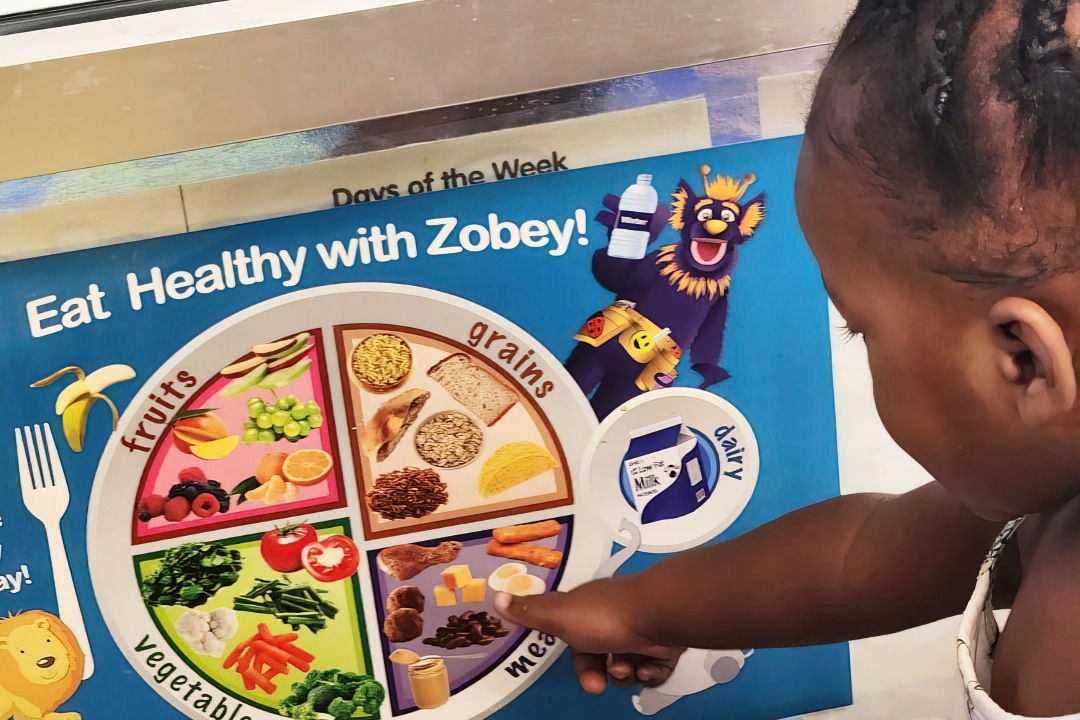 Prepare Your Little Tyke For Pre-K With Discovery-Based Play
The Frog Street© curriculum for 3-year-olds enhances your child's natural curiosity and independent thinking. Playful experiences prepare them for the next step while building early literacy, science, math, pre-writing, and problem-solving skills, and regular assessments inform you of their progress.
Watch Your Little Tyke Thrive With High-Quality Learning At Prices You Can Afford
Watch Your Little Tyke Thrive
With High-Quality Learning
Conscious Discipline® Enhances Your Child's Social-Emotional Skills
Teachers use techniques from Conscious Discipline® and Love & Logic® to help your little one build healthy relationships. These approaches teach your child social-emotional skills like empathy and respect, using simple interactions, answering simple questions, making independent choices, and managing emotions through words.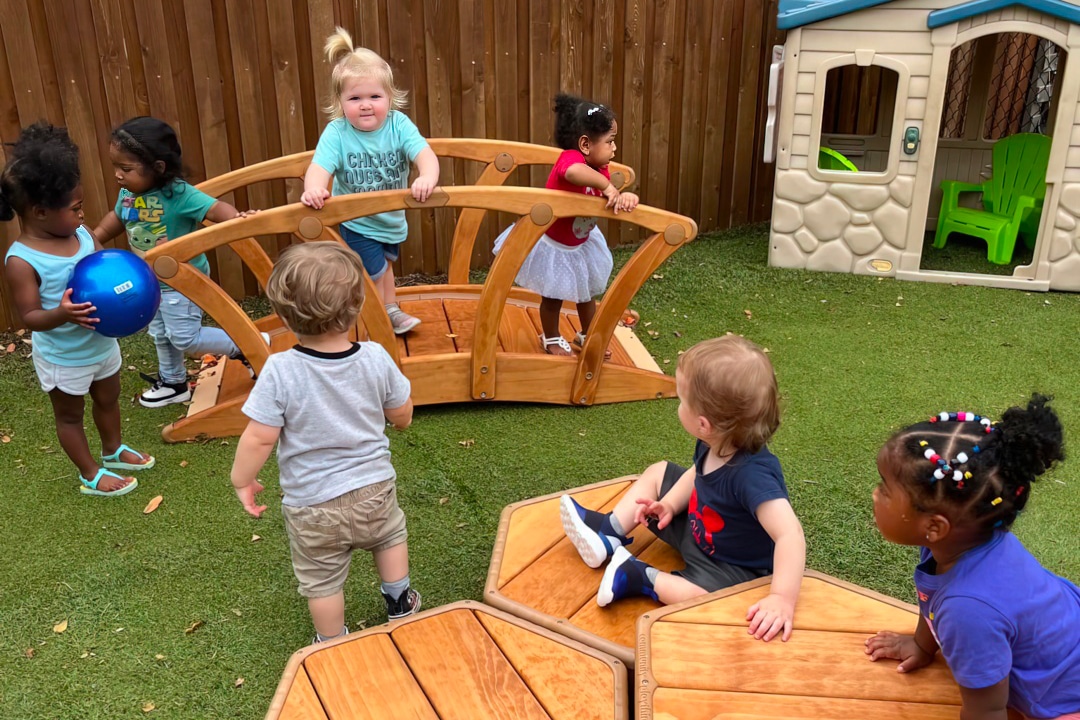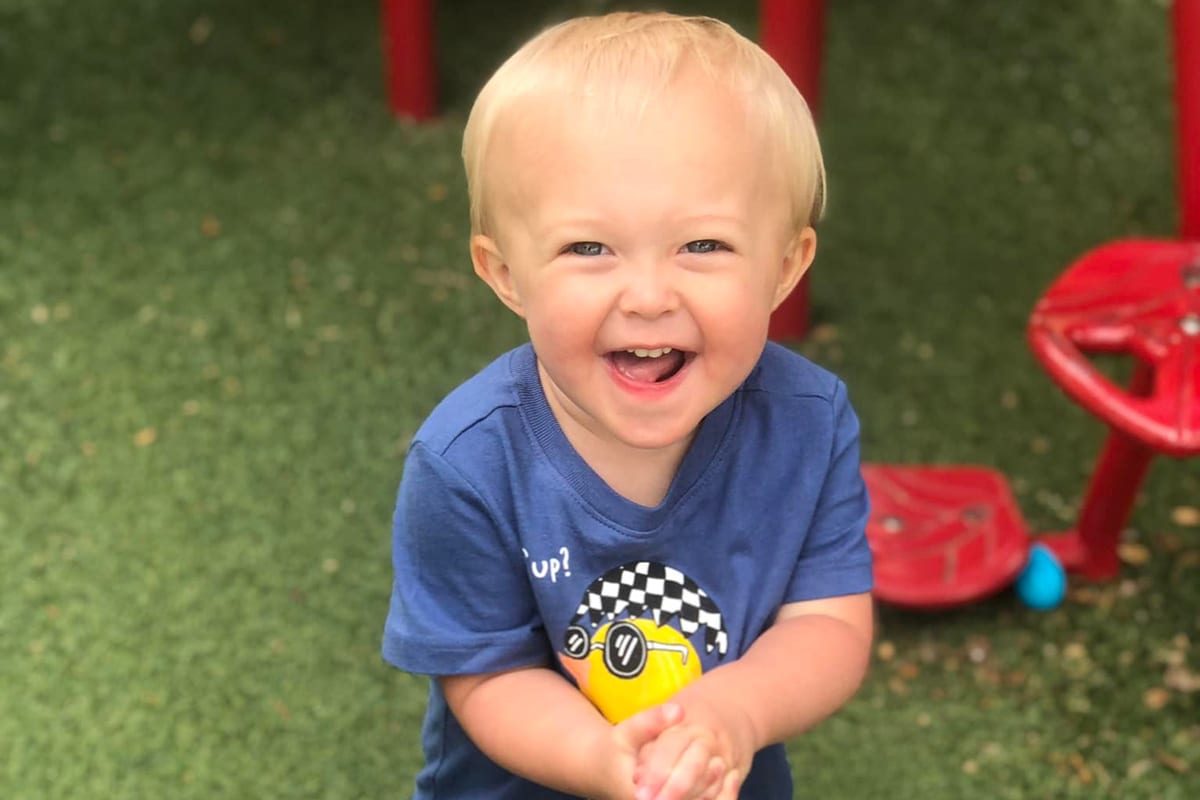 You're Just A Click Away With Your Free Kangarootime© App
Enjoy consistent communication, regular updates, adorable photos and videos, and easy-to-use direct messaging with your child's teachers using your free Kangarootime© app. Convenient on-the-go access ensures you never miss a precious moment or major milestone!
Tenured Teachers Recognize The Importance Of Training
Dedicated teachers with years of experience guide your little tyke toward play-based learning and strong social-emotional skills through their passion for children, family partnerships, and love of the job. Beyond extensive training, your child's teachers develop and improve with: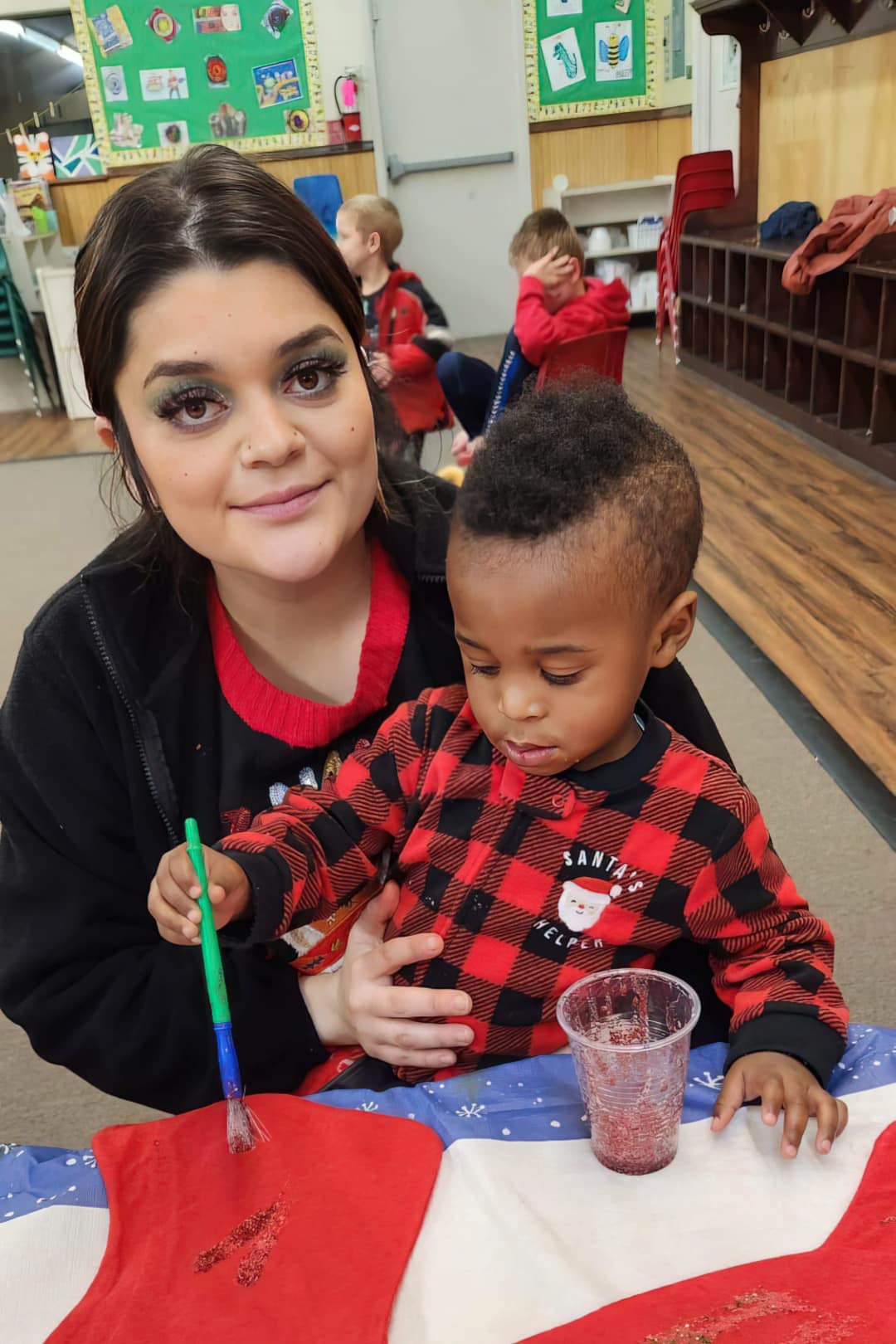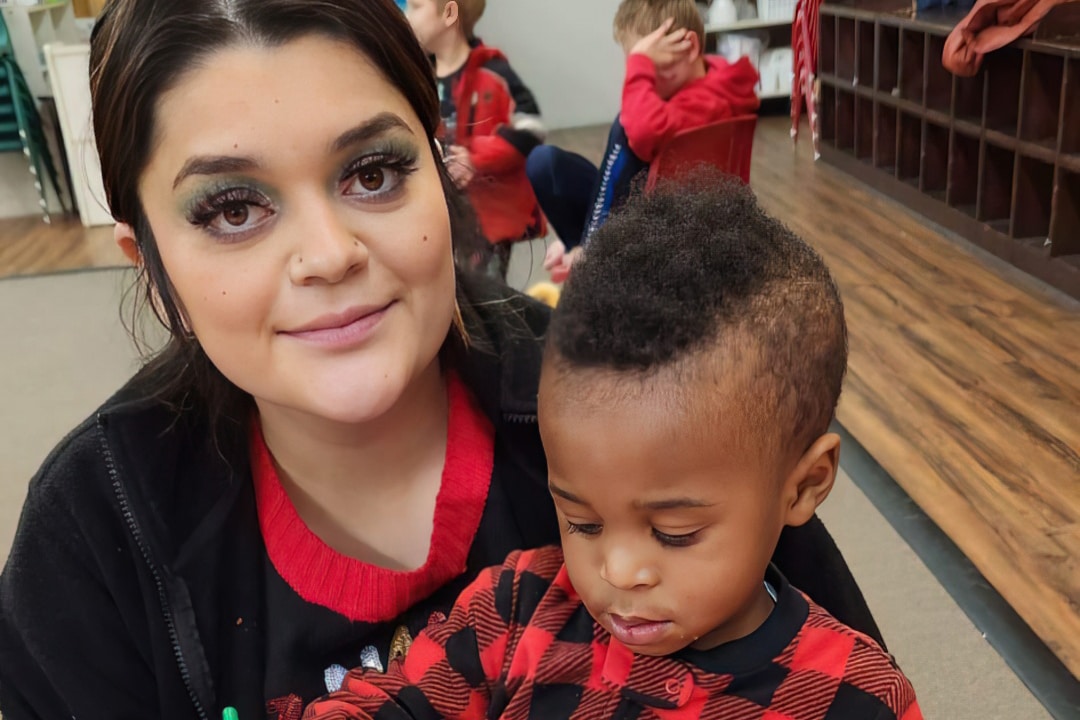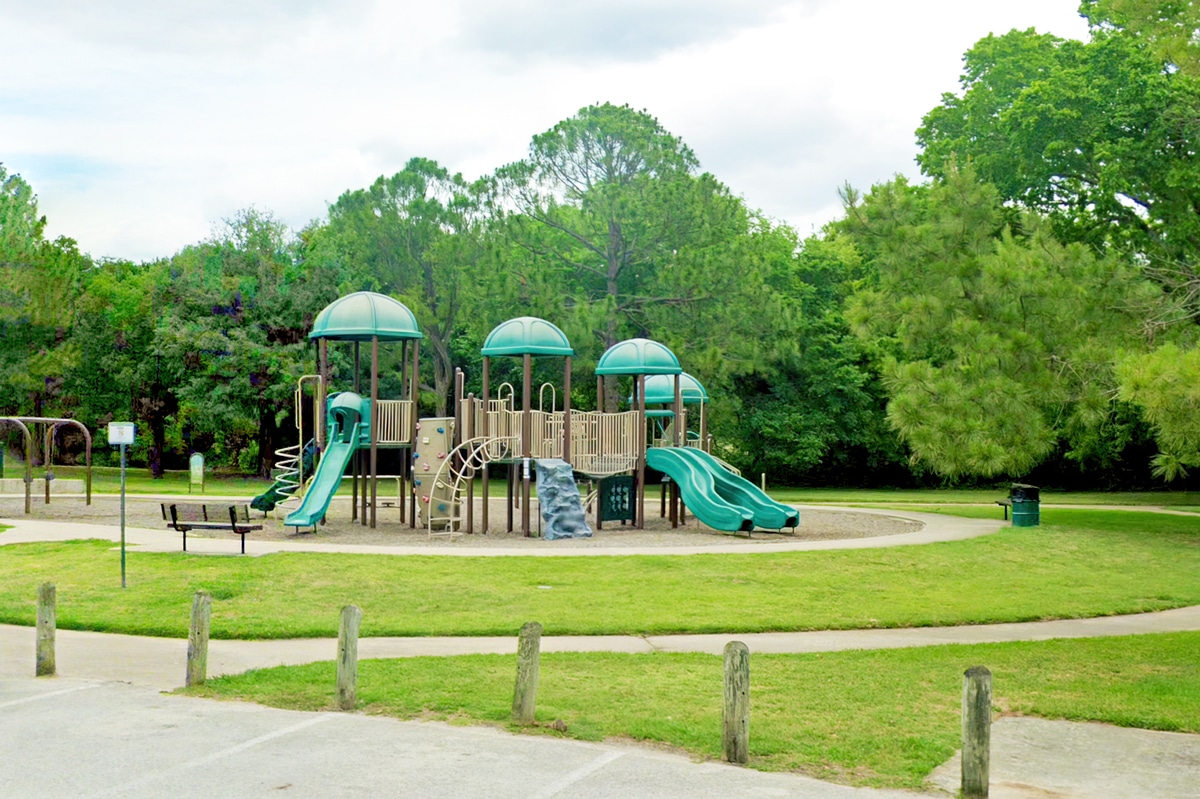 Large Playgrounds Build Their Minds, Muscles, & Social Skills
Your preschooler spends 2 daily recesses outside on large, turfed playgrounds that encourage fun, muscle-building play while expanding their knowledge of the body parts, motions, and objects they use. Outdoor play props take them on endless adventures with friends.
They Build A Love Of Nature With Tyker Organic Farms
Your little tyke learns about fruits, veggies, and edible gardening as they get their hands dirty while tending the onsite gardens. Tyker Organic Farms helps your child recognize how living things interact with the environment and how to make healthy food choices.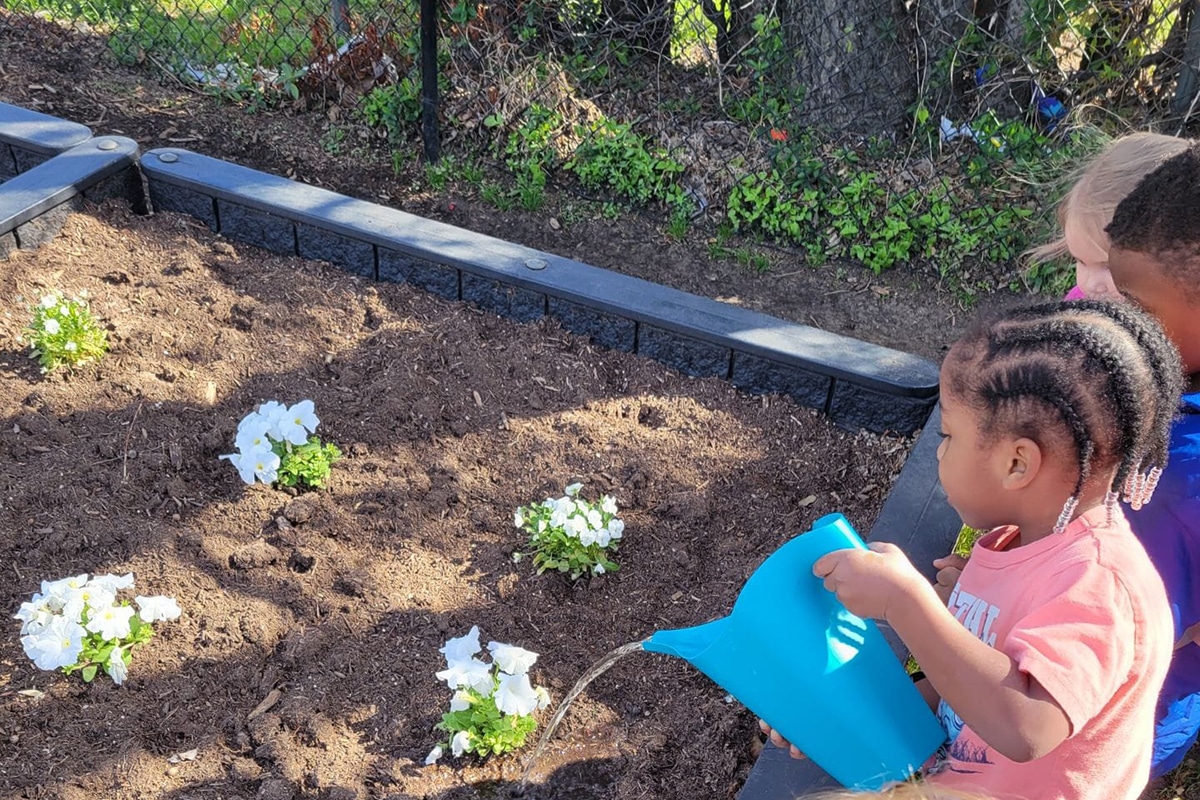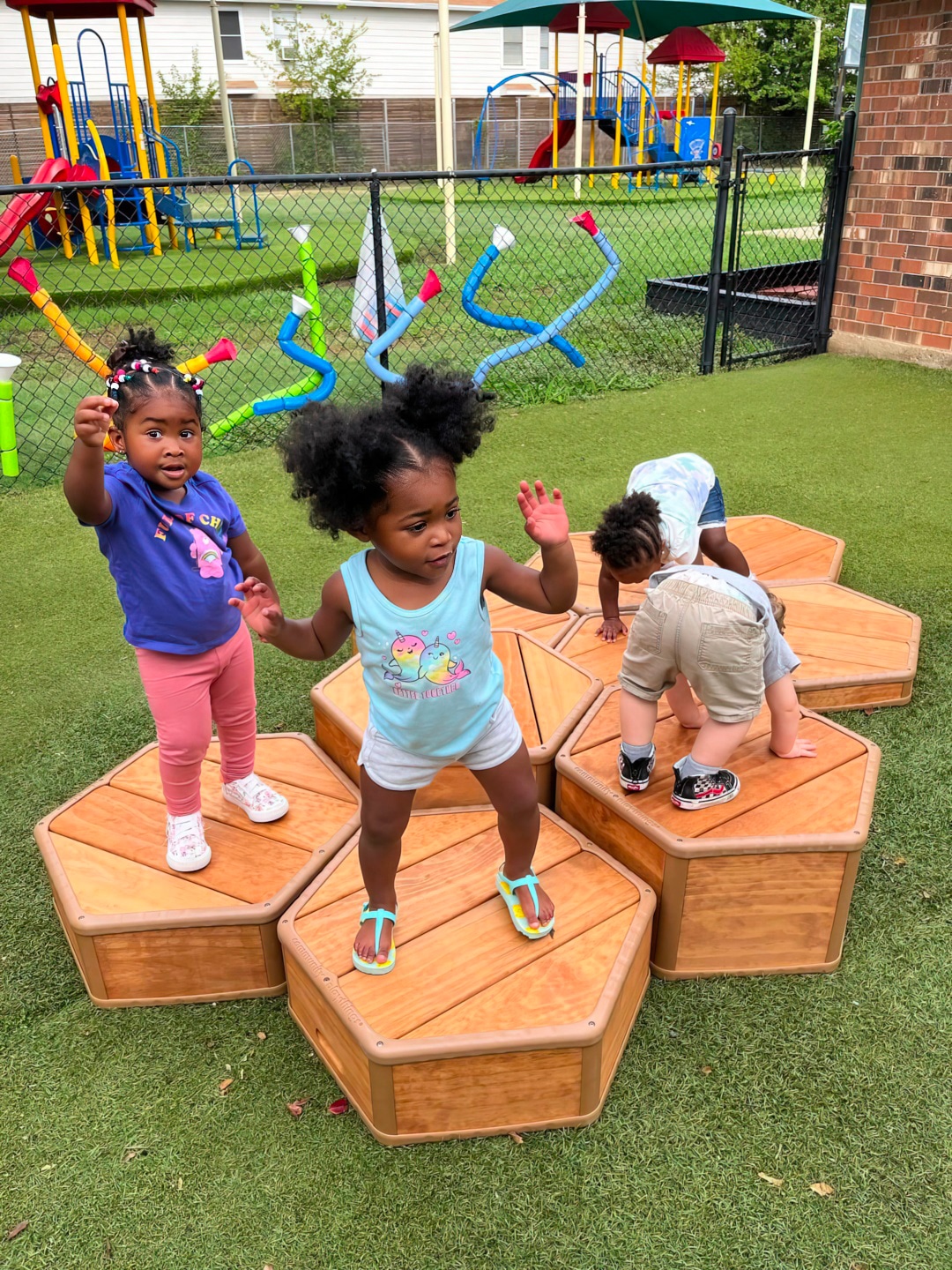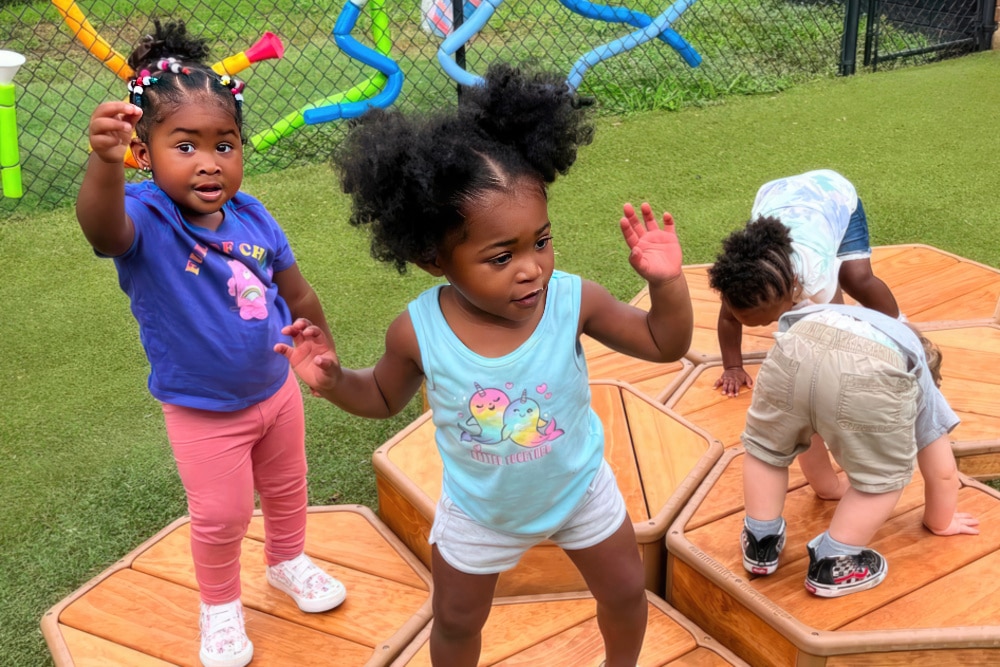 Tykercise® Gets Your Child Excited About Fitness Class
Tykercise® is an engaging fitness program that provides your child with fun physical activity and exercise. Your child wiggles, rocks, and rolls their way to good physical and mental health using music, equipment, and props and learns how to:
Yummy Meals & Snacks Included In Your Tuition
Skip the worry about packing food every day with a wholesome breakfast, hearty lunch, and energy-packed snacks included in your tuition. Your child enjoys meals that meet dietary restrictions and include fresh fruits and vegetables from the gardens they tend to.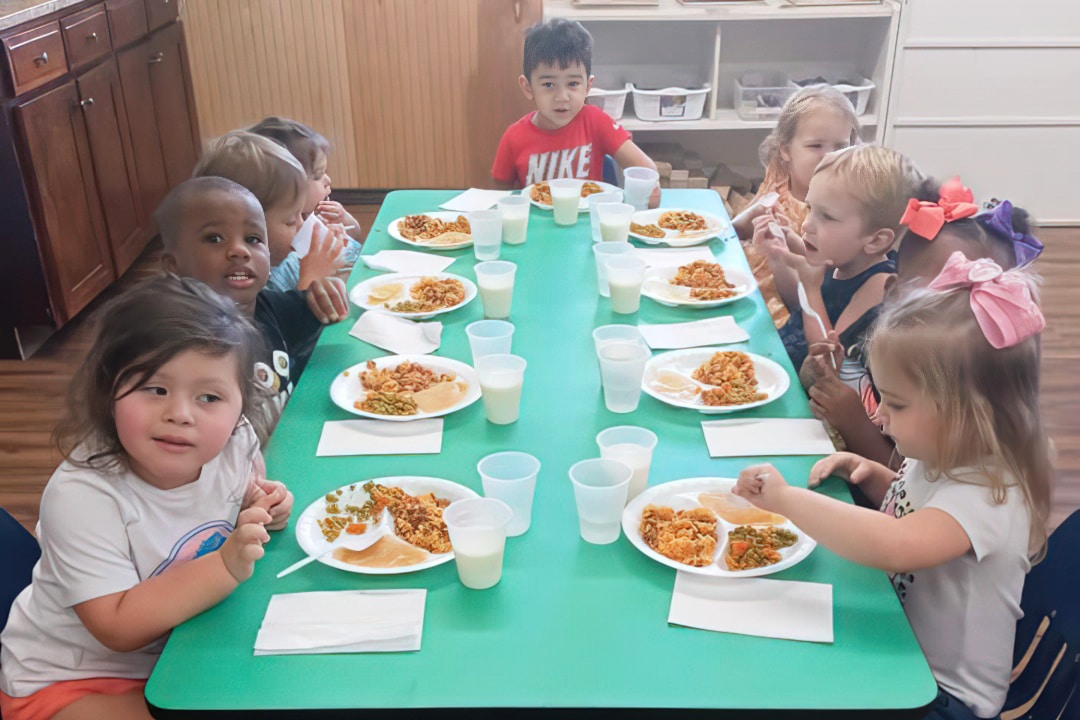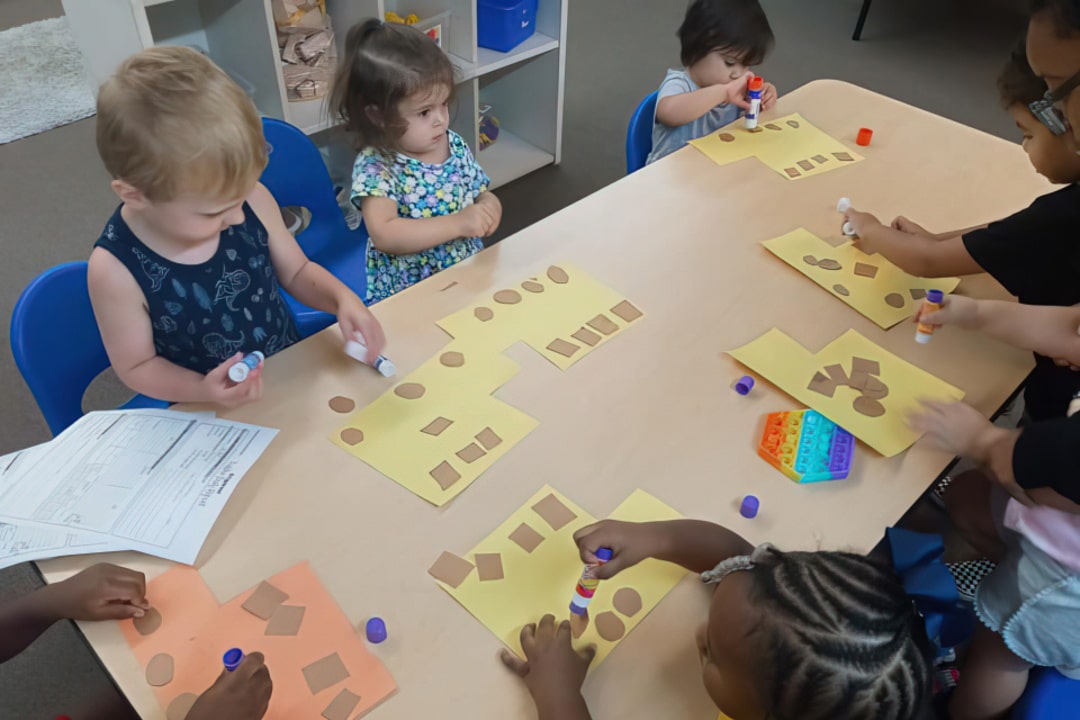 Discover Your Child's Secret Talents With Fun Enrichments
All-inclusive enrichment classes and creative art programs help your little tyke learn more about themselves and the world around them by encouraging them to try new things and unlock hidden talents and interests. Enrichments also enhance focus, improve social skills, & build self-awareness.
All-Inclusive Enrichment Classes Include:
Hear What Parents Have To Say...
"The staff is always so sweet and very welcoming!!"
My little one wakes up every day ready to go to school and see his friends and his teacher! The staff is always so sweet and very welcoming! The director is amazing! You can tell she genuinely cares about the kids and her staff! This is my son's first time in daycare, and I'm so glad I chose Little Tyke.
- Ashlyn W.
"Thank you for everything you do!!"
The employees and owners are amazing. We have been going to Little Tyke since my daughter was 3 months old. I have never considered another daycare because there is such a low turnover rate, as well as an obvious love for their career. One of the main reasons we never left was the leadership—the director, especially.
- Leslie N.
"Thank you for taking wonderful care of my son!!"
The staff and directors are very compassionate with the kids. I always notice training sessions on their Facebook page, so they train their employees well, and I have NEVER had an issue with my son or the daycare staff at the facility. He loves going, and I love everyone's smiling faces when I walk in.
- Shelly C.
"I love Little Tyke, it's amazing!!"
The director is so sweet and attentive to my worries (first time leaving my little one!) The staff is fantastic, and I couldn't have picked a better place for my 3-year-old to attend. Everyone always has a smile on their face, and I've even done pop-ins just to check in on him, and he's always happy and having a great time.
- Neezy N.
"My son and I love Little Tykes!!"
I am a Speech Therapist who first found out about this learning center while treating a child who attended. I love the close-knit relationships between the staff and families. I love coming home and seeing the new skills and growth my son has gained from being a Little Tyker.
- Samantha H.
Watch Your Little Tyke Thrive
With High-Quality Learning
Watch Your Little Tyke Thrive With High-Quality Learning At Prices You Can Afford