A Safe, Nurturing Start
Loving Care
In A Warm, Happy Haven
A Safe, Nurturing Start
Loving Care
In A Warm, Happy Haven
A SAFE, NURTURING START
Loving Care
In A Warm, Happy Haven
Infants | 6 Weeks - 12 Months | Serving Tarrant, Johnson, & Parker Counties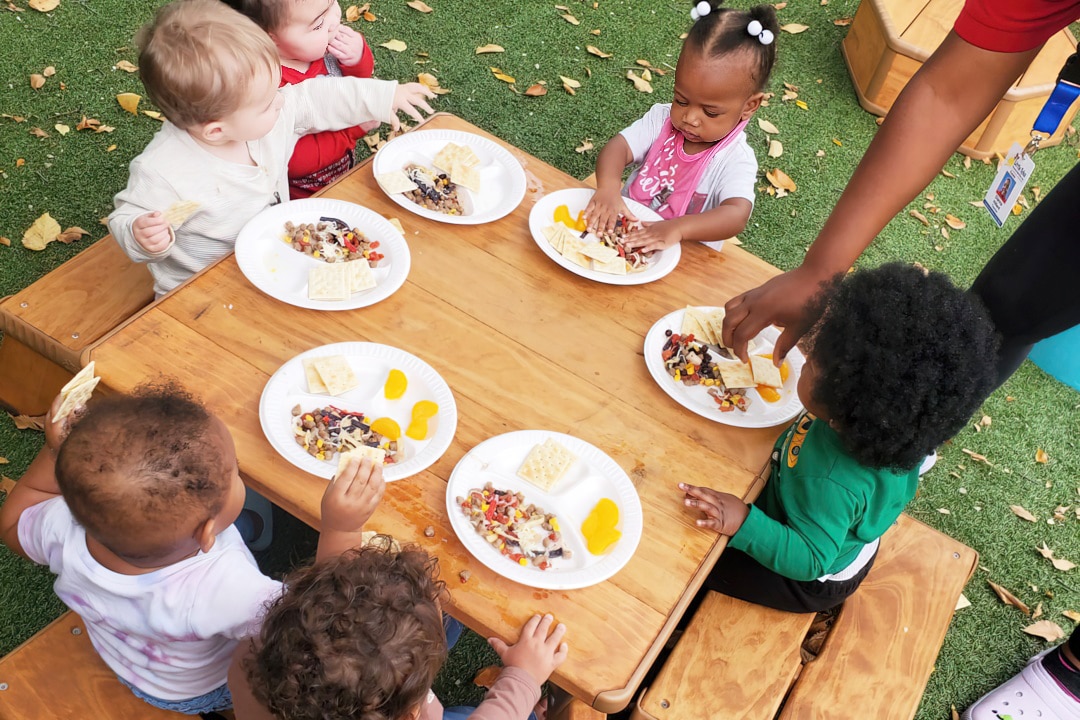 Attentive Experts Care For Your Baby In A Peaceful Environment
Your baby feels safe and secure with loving caregivers who meet their needs as you do at home. Responsive care helps your little one to build trust and form strong attachments with their adults—a crucial stepping stone for strong social-emotional skills.
Watch Your Little Tyke Thrive With High-Quality Learning At Prices You Can Afford
Watch Your Little Tyke Thrive
With High-Quality Learning
Your Handy Parent App Keeps You Connected
The free Kangarootime© app offers peace of mind and connection to your baby with easy-to-use features like direct messaging with teachers, daily updates on feeds, naps, activities, and developmental milestones, plus adorable pictures and videos.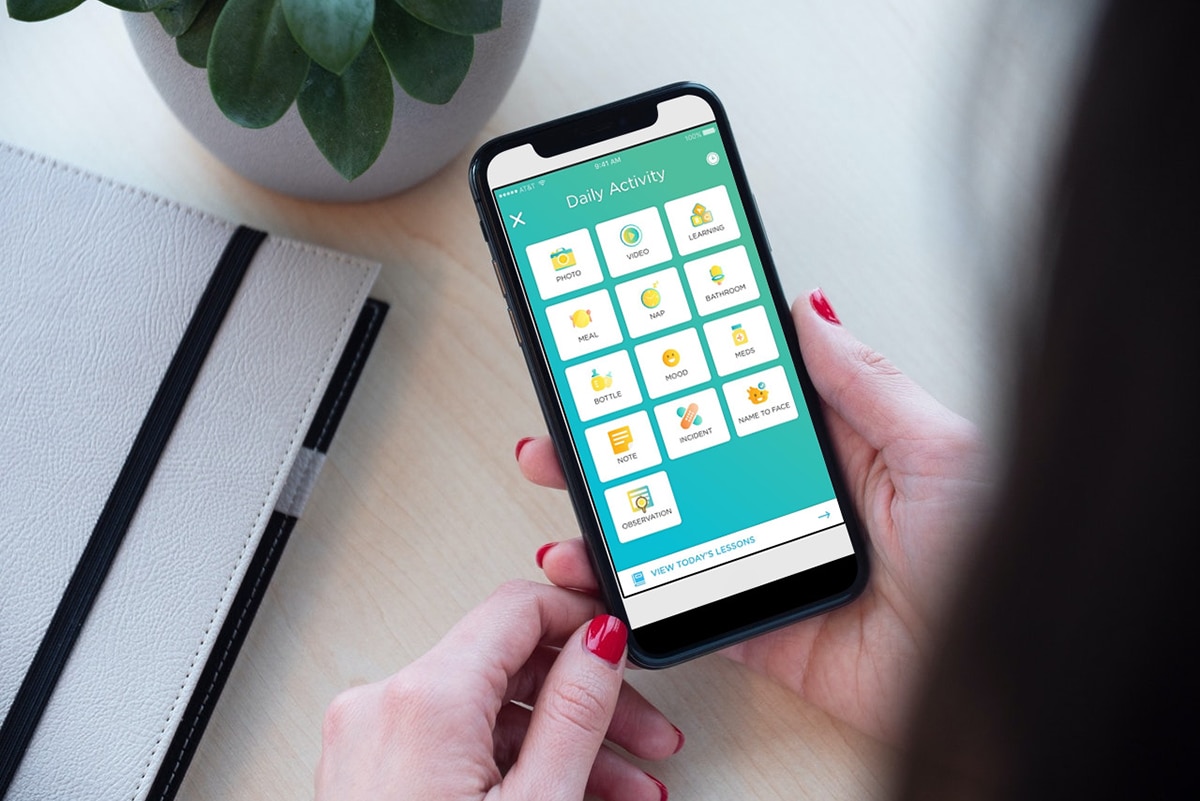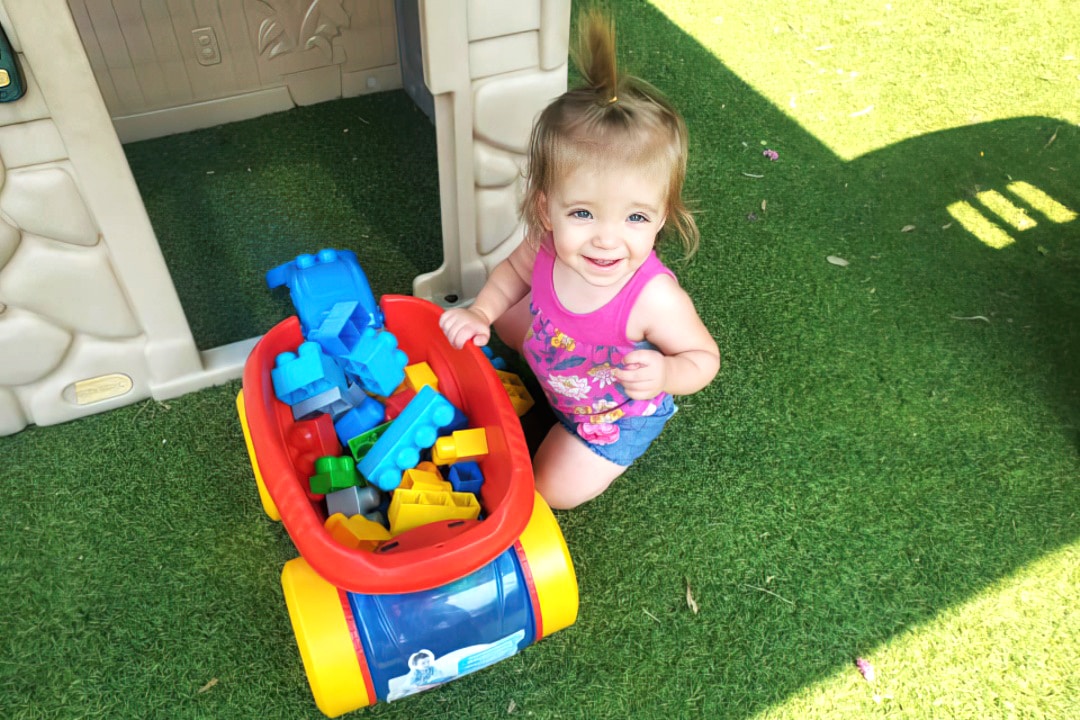 Sensory Play Encourages Exploration & Discovery
Your baby learns through seeing, touching, hearing, tasting, and actively doing. Passionate teachers guide your child with age-appropriate sensory materials to spark early cognition through talking, singing, reading, play, movement, and social interaction.
A Schedule That Matches Your Loving Home Routine
Your infant thrives on a familiar and stable schedule, so when it's time for them to feed, nap, or play, they feel comfortable. Matching the same loving routine you offer at home instills emotional security and trust.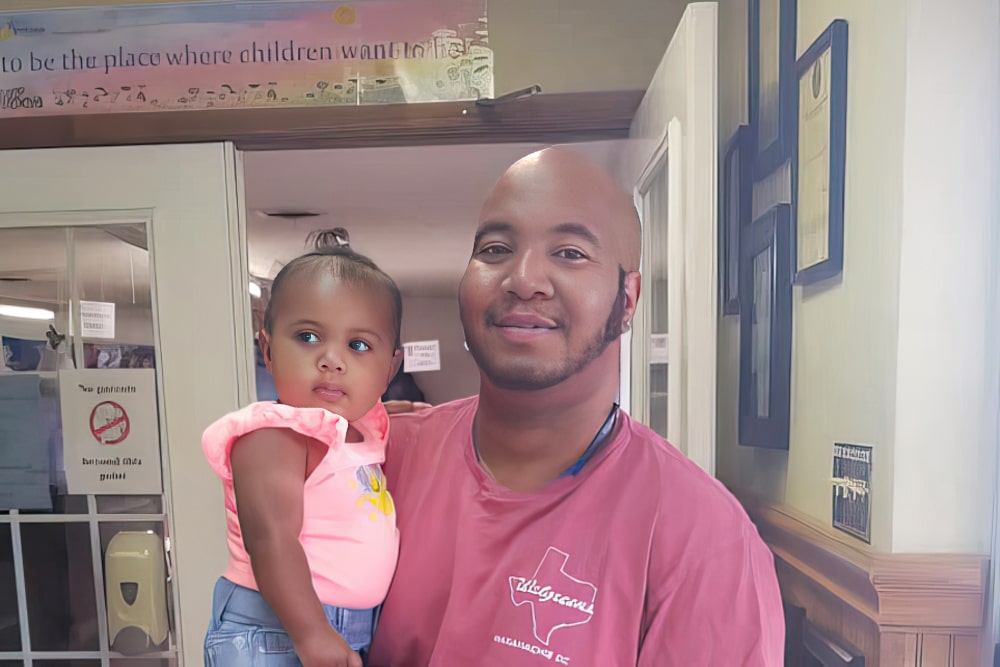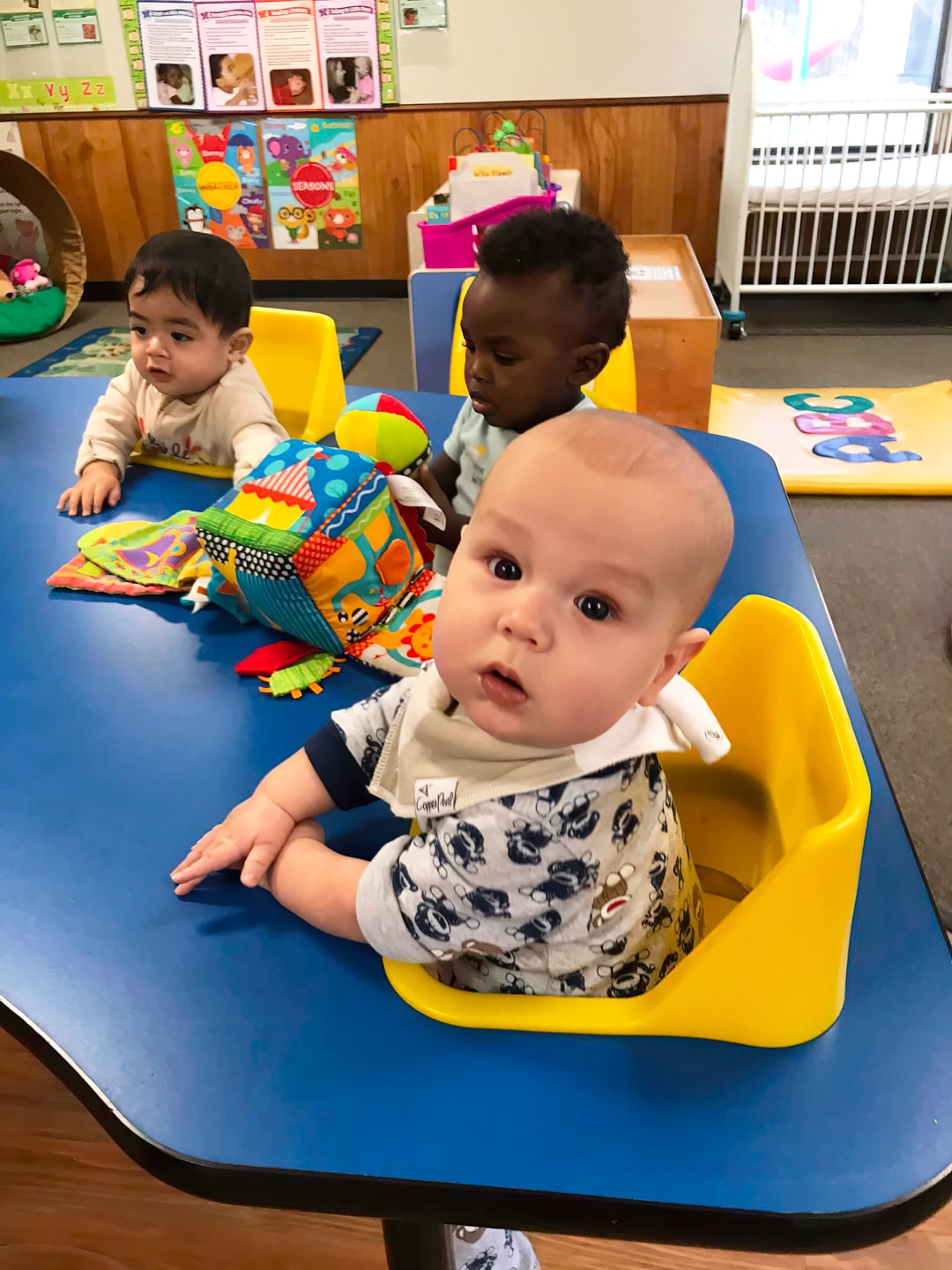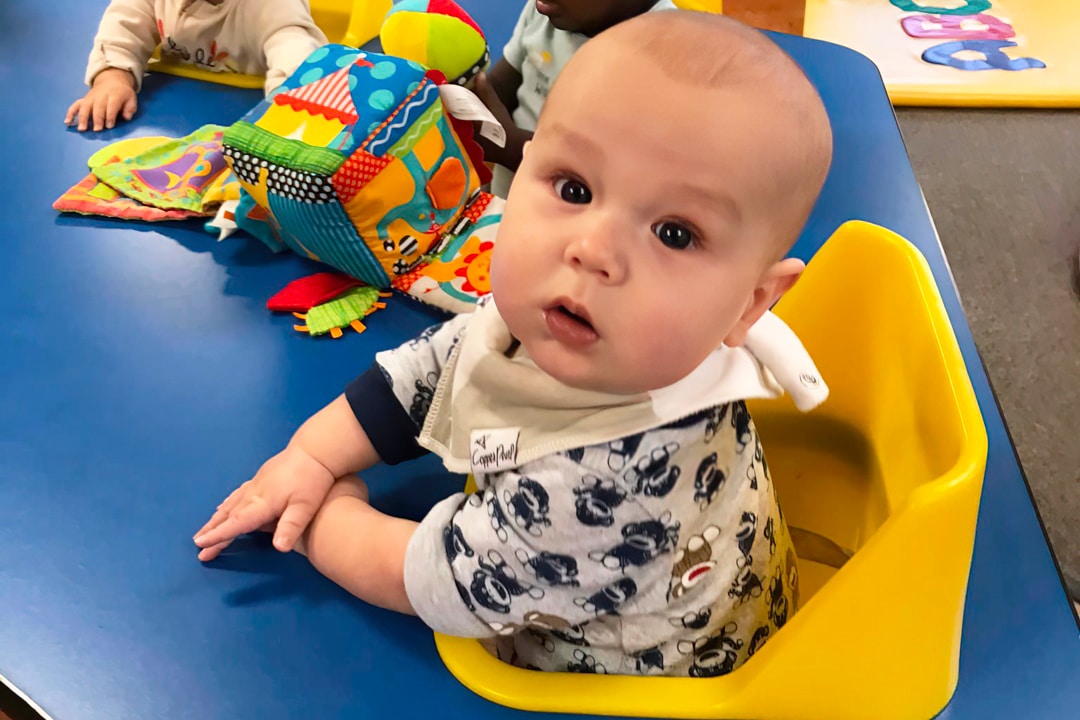 Experienced Experts Commit To Ongoing Excellence In Care
Tenured teachers meet Texas certification standards to provide your child with high-quality, comprehensive care that helps them develop skills for life. Teachers stay on top of their training with:
You Can Nurse In Comfort With Baby-Friendly Spaces
Your baby has separate areas for feeding, sleeping, and playing to help them recognize and follow a routine. You feel comfortable in a private, dedicated breastfeeding area, and the in-room fridge safely stores formula, breast milk, and baby food.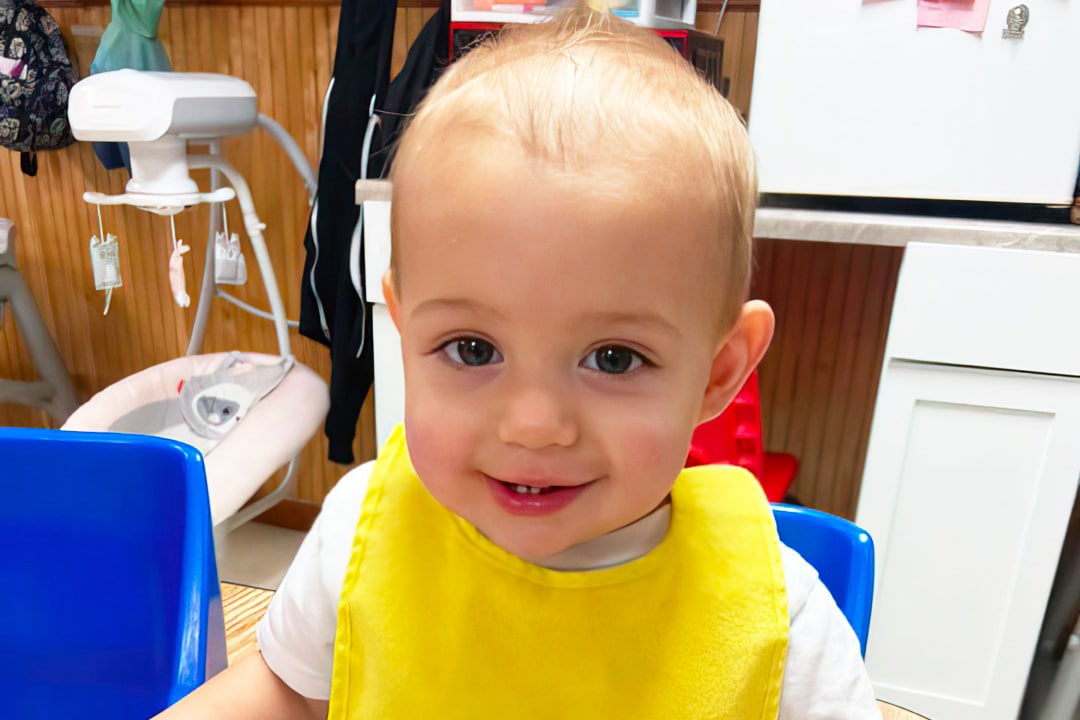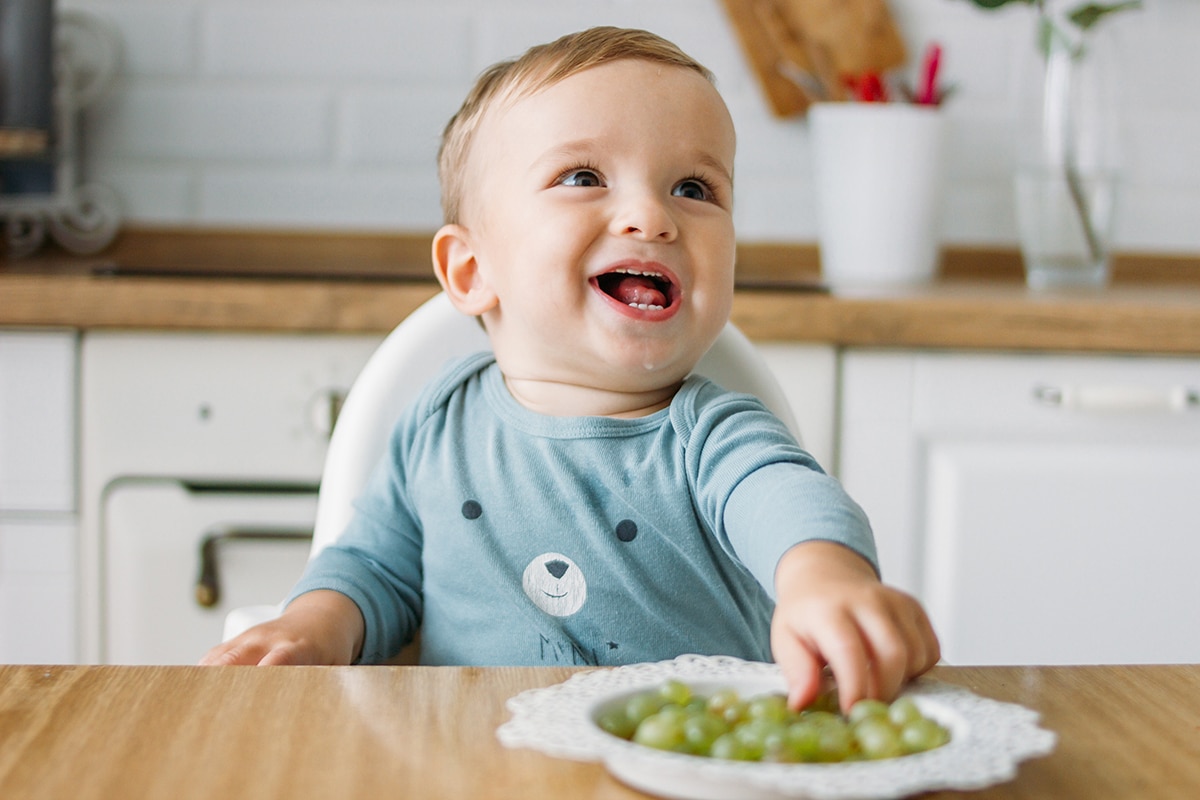 Formula, Infant Cereal, Fruits, & Veggies Included In Tuition
As part of the CACFP program, your baby's tuition includes formula, infant cereal, fruits, and veggies to provide them will filling nutrition as they transition to solid foods. Save time and money by not packing their food for the day.
Baby Sign Language Develops Their Communication Skills
Gestures and non-verbal cues are your baby's first steps toward language and communication. Baby signing helps support their blossoming communication skills as they learn to signal their wants and needs to those around them.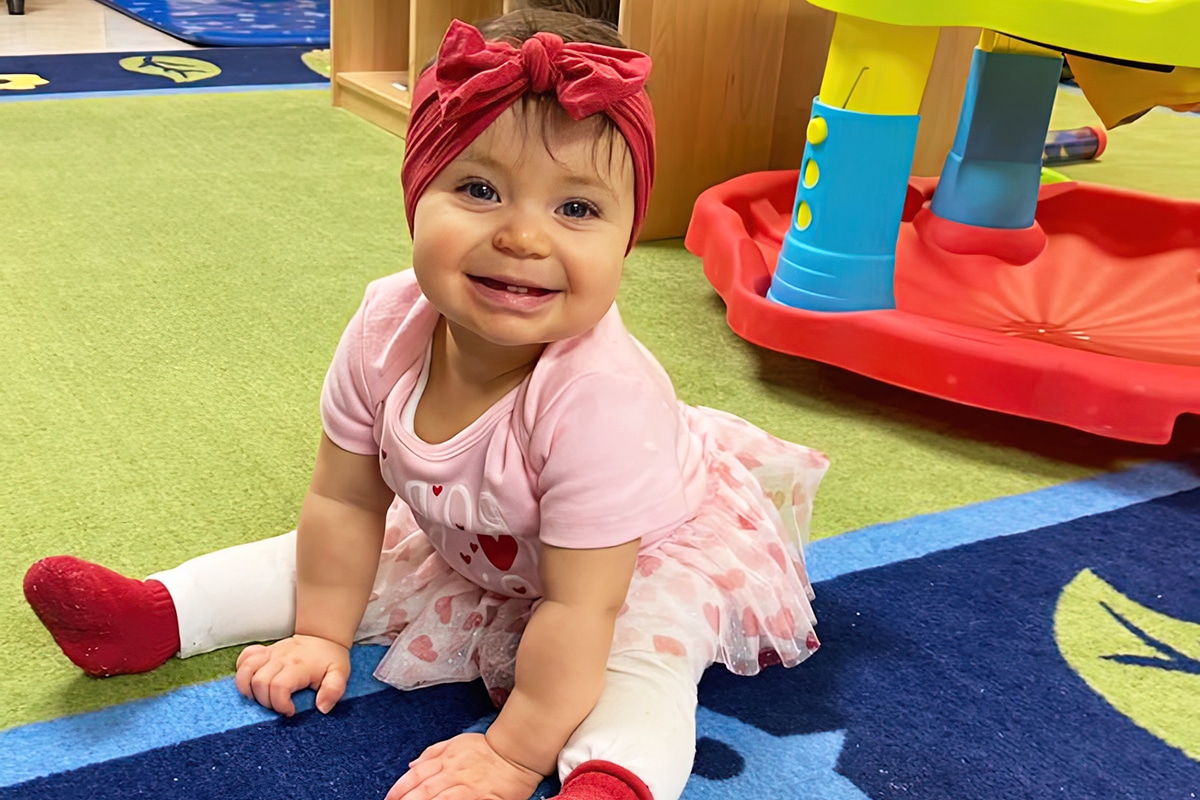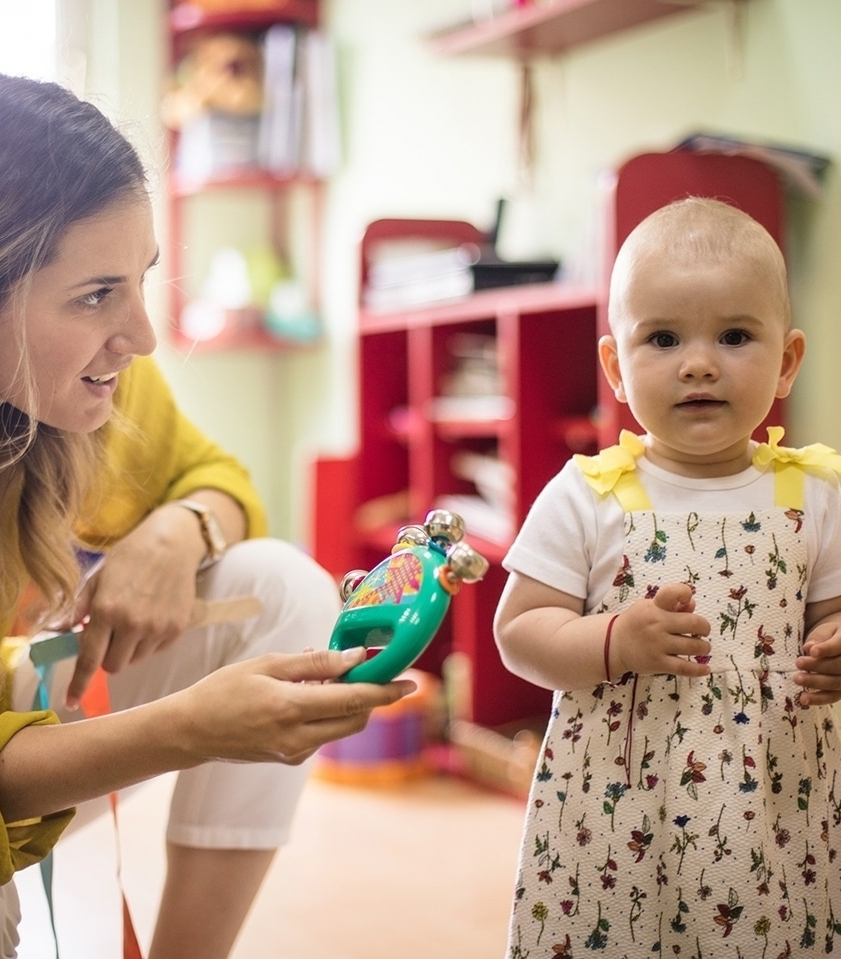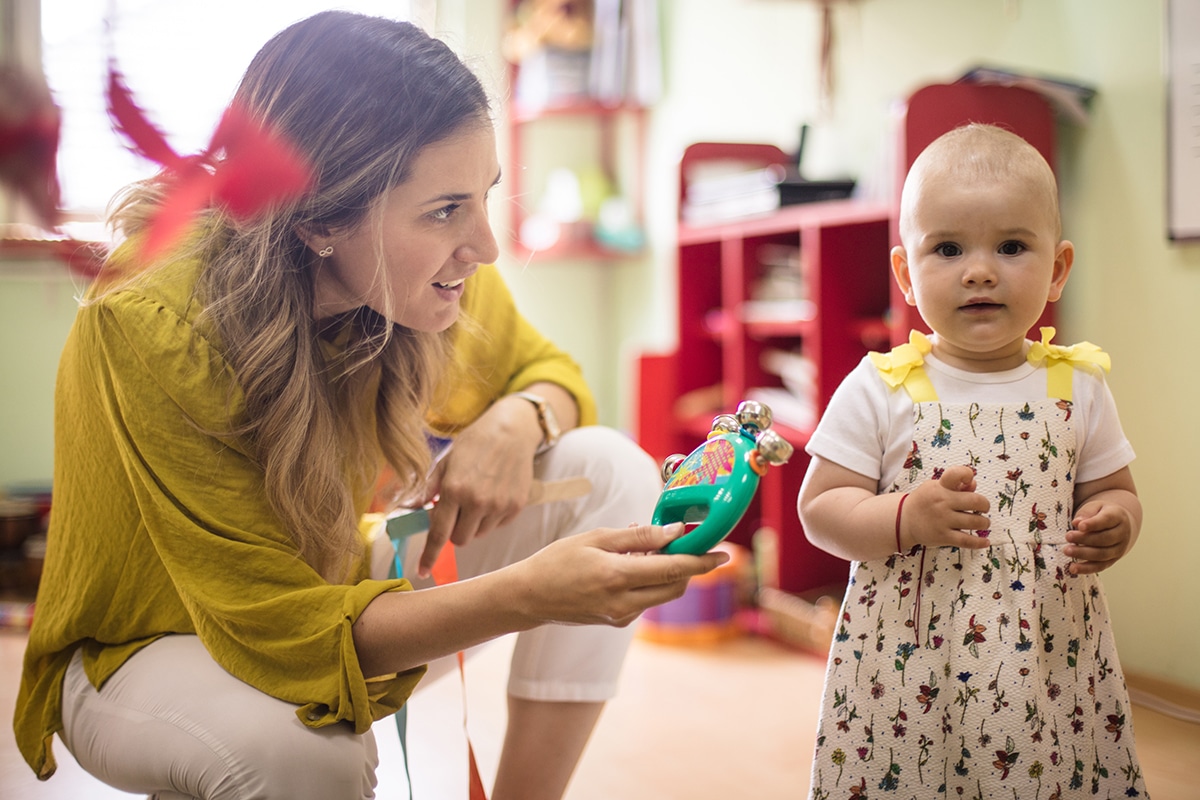 The Frog Street© Curriculum Focuses On Bonding & Care
It's never too early for your bundle of joy to begin exploring learning. The Frog Street© curriculum for infants focuses on making strong connections to help make learning easier in all developmental areas. Loving teachers focus on:
Babies Connect With Nature During Daily Outdoor Play
Your baby spends time outdoors on a safe, age-appropriate, fenced-in playground with caregivers who introduce them to the wonders of nature. Your child touches grass and soil, watches birds and bugs, and takes in the sights, sounds, and scents of Tyker Organic Farms.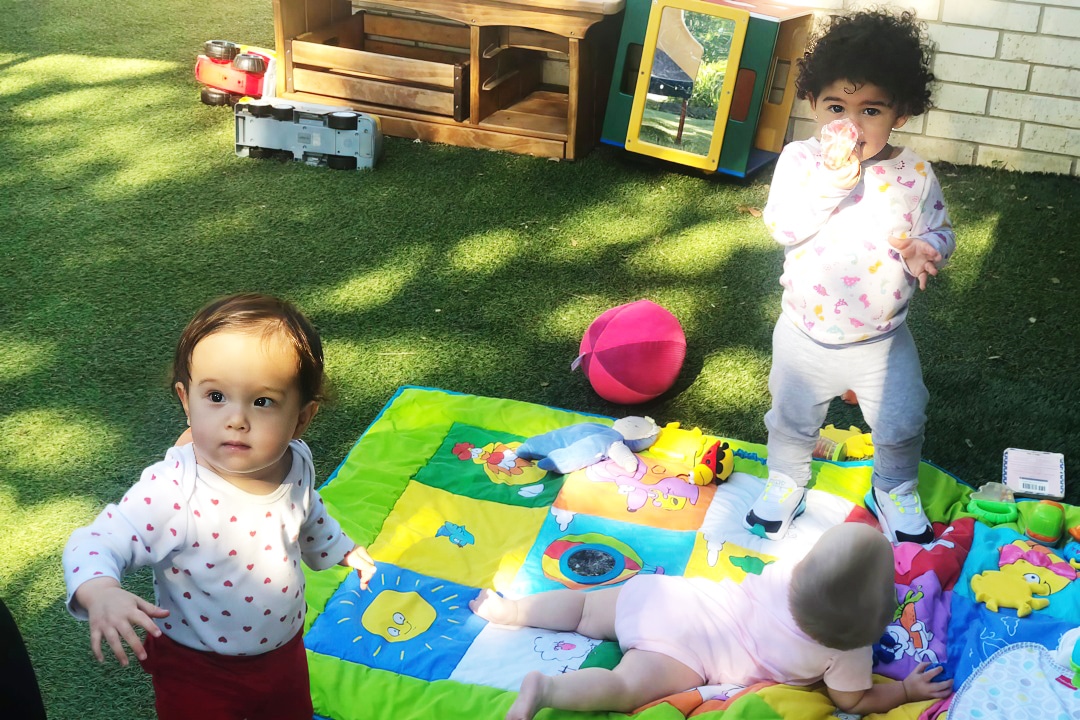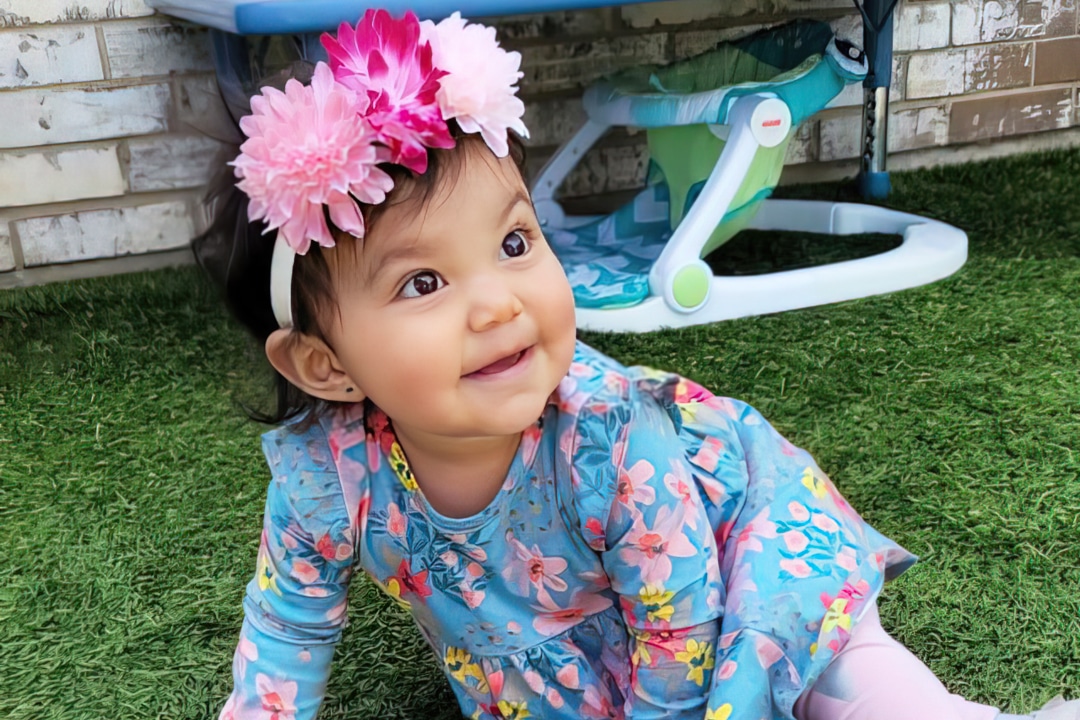 Strong Security Measures Keep Your Little One Safe
Feel confident that your baby is in the loving, trusted hands of CPR-trained staff in a safe, secure environment that further safeguards them with restricted access controls, a fenced-in yard, and personalized responsive care.
Hear What Parents Have To Say...
"The staff is always so sweet and very welcoming!!"
My little one wakes up every day ready to go to school and see his friends and his teacher! The staff is always so sweet and very welcoming! The director is amazing! You can tell she genuinely cares about the kids and her staff! This is my son's first time in daycare, and I'm so glad I chose Little Tyke.
- Ashlyn W.
"Thank you for everything you do!!"
The employees and owners are amazing. We have been going to Little Tyke since my daughter was 3 months old. I have never considered another daycare because there is such a low turnover rate, as well as an obvious love for their career. One of the main reasons we never left was the leadership—the director, especially.
- Leslie N.
"Thank you for taking wonderful care of my son!!"
The staff and directors are very compassionate with the kids. I always notice training sessions on their Facebook page, so they train their employees well, and I have NEVER had an issue with my son or the daycare staff at the facility. He loves going, and I love everyone's smiling faces when I walk in.
- Shelly C.
"I love Little Tyke, it's amazing!!"
The director is so sweet and attentive to my worries (first time leaving my little one!) The staff is fantastic, and I couldn't have picked a better place for my 3-year-old to attend. Everyone always has a smile on their face, and I've even done pop-ins just to check in on him, and he's always happy and having a great time.
- Neezy N.
"My son and I love Little Tykes!!"
I am a Speech Therapist who first found out about this learning center while treating a child who attended. I love the close-knit relationships between the staff and families. I love coming home and seeing the new skills and growth my son has gained from being a Little Tyker.
- Samantha H.
Watch Your Little Tyke Thrive
With High-Quality Learning
Watch Your Little Tyke Thrive With High-Quality Learning At Prices You Can Afford